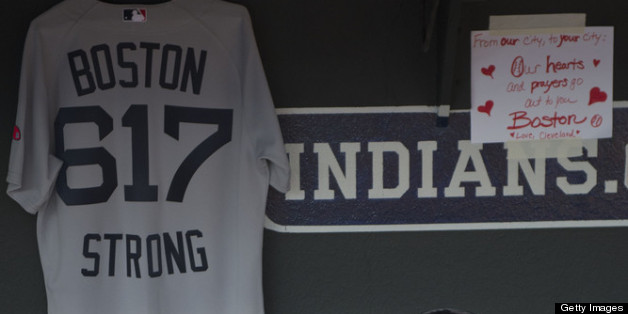 Playing with heavy hearts a day after the tragic bombings in Boston, the Red Sox took on the Indians at Progressive Field in Cleveland, Ohio on Tuesday night. Prior to the game, the team displayed a special jersey in the dugout along with a touching hand-written note signed, "Love, Cleveland."
The jersey had the number "617" on it, the area code for many Bostonians, and the words "Boston Strong."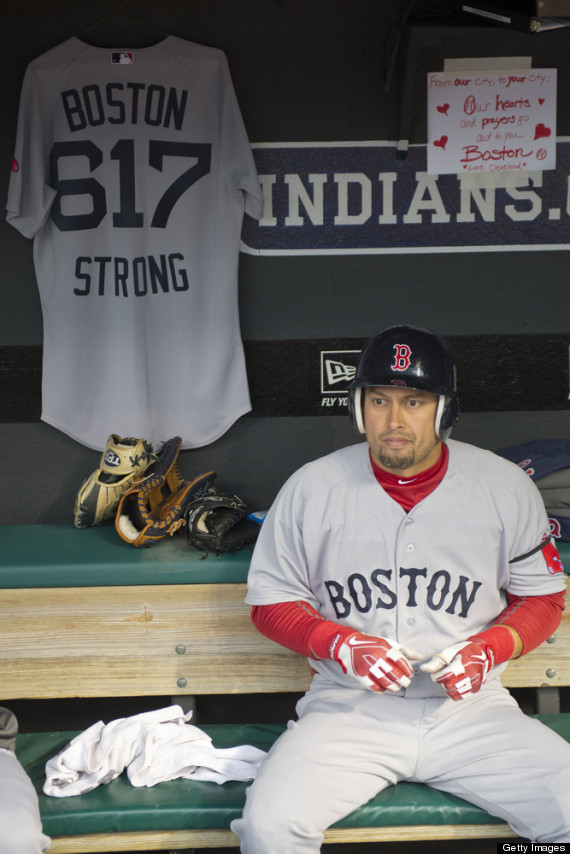 Red Sox designated hitter Jonny Gomes talked to John Paul Morosi of Fox Sports about the jersey.
"Just something to let the people know," Gomes told Morosi. "They're out of sight right now, but definitely not out of mind. How far is that jersey going to stretch? I don't know. Just the fact of letting those people know we've got a heavy heart over here."
Here is a closer look at the note via Getty Images.
The Red Sox went on to beat the Indians 7-2.
PHOTO GALLERIES
PHOTOS: Red Sox vs. Indians