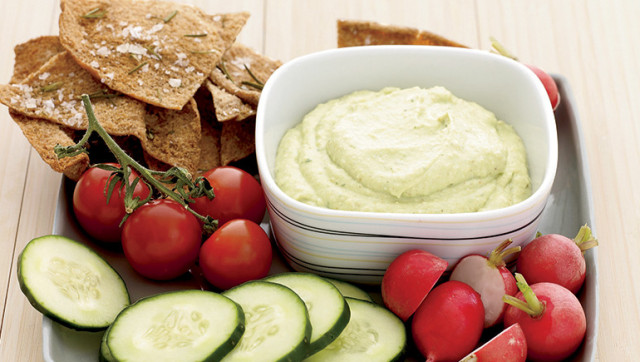 If you don't have a lot of experience with tofu, it can be hard to figure out what to do with this block of soy. The first thing most people do is stir-fry it; depending on how well it's been seasoned, that be fairly successful. But no matter how much you like stir-fry, it can get boring really fast which is why you need to broaden your horizons when it comes to tofu.
If you didn't know, there are many types of tofu you can buy. Firm is great for the above mentioned stir-frys, but the silken variety makes great dips. The tofu dip recipe below gets its flavor from curry, its richness from avocado and is best served with homemade pita chips.
Want to read more from HuffPost Taste? Follow us on Twitter, Facebook, Pinterest and Tumblr.