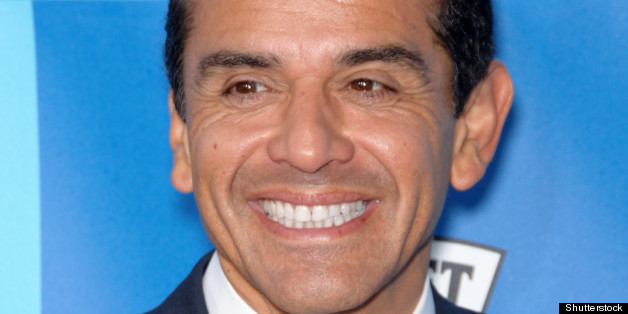 LA mayor Antonio Villaraigosa said Tuesday that he has been chatting and dining with former GOP candidate Mitt Romney.
In Sacramento Tuesday, the Sacramento Bee asked the mayor who he is endorsing for the next mayor of Los Angeles. In his answer, Villaraigosa dropped a name that surprised many.
"I said this to Mitt Romney yesterday on the telephone, and I actually said it to him a couple months ago at a dinner right after the election," the mayor said. "I have a lot of respect for people who are willing to put their name on the ballot, run for president of the United States – in this case, run for mayor, so I hold both … in high regard."
The relationship comes as a surprise because Villaraigosa was a fervent campaigner for President Obama's re-election and regularly slammed Romney's views on immigration as backward.
When Villaraigosa was asked last year about Romney's assertion that Obama had done "nothing" to advance immigration reform, Villaraigosa retorted, "I think it's pretty clear that [Romney] has amnesia.'"
There was speculation at the time that the mayor was hoping for a position on Obama's cabinet.
Villaraigosa added to the Bee Tuesday, "You know, I have a couple of Republican friends who kind of think that I'm challenging my friends from time to time, and they like it."
Mitt isn't the LA mayor's first strange bedfellow. In December, actor Charlie Sheen tweeted a photo of him and the mayor in Cabo, Mexico. Sheen said the two were partying in a hotel room with hot women, including at least one porn star. The mayor denied that they were partying, and Sheen later issued an apology "if any of [his] words have been misconstrued."
EARLIER ON HUFFPOST:
Below, the GOP delves into Latino politics:
Top Latino Moments During 2012 Republican Primaries