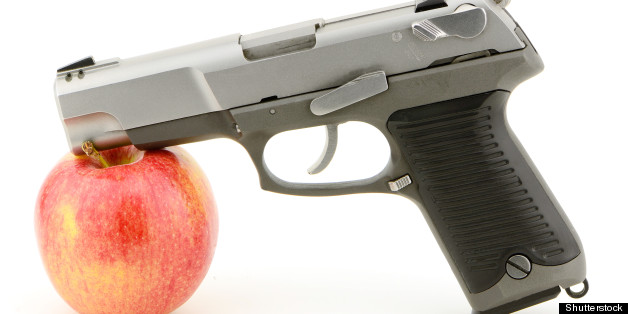 A retired Chicago police officer is recovering after accidentally shooting himself inside a Des Plaines, Ill. elementary school Tuesday night.
The man was attending his grandson's Boy Scout troop meeting around 9 p.m. at Iroquois, an elementary school in suburban Des Plaines, when he dropped his fanny pack with the loaded gun inside, according to the Tribune.
According to Des Plaines Police Chief William Kushner, the gun discharged as it fell on its hammer, striking only the man on the leg, the Associated Press reports.
Iroquois Principal Michael Amadei told parents in an email injuries to the man — who is also a Scout troop leader for Des Plaines Troop 38 — weren't as serious as initially thought. According to the Daily Herald, Amadei also noted:
"We were relieved to hear that the leader's injuries were not as serious as anticipated. Of course, the district does not condone bringing firearms on school grounds."
Kushner said the retired officer was certified and licensed to carry a concealed firearm; since the man did nothing illegal, no charges were filed.
Mindy Ward, a spokeswoman for the school district said Wednesday officials have not decided whether to change the policy about allowing firearms in school buildings.
"Our main concern is that everyone was not harmed," Ward said according to the Herald. "This really is a matter for the Boy Scouts of America to take care of because they have very specific policies about firearms in schools."
RELATED ON HUFFPOST:
PHOTO GALLERIES
Obama's Executive Actions On Gun Violence