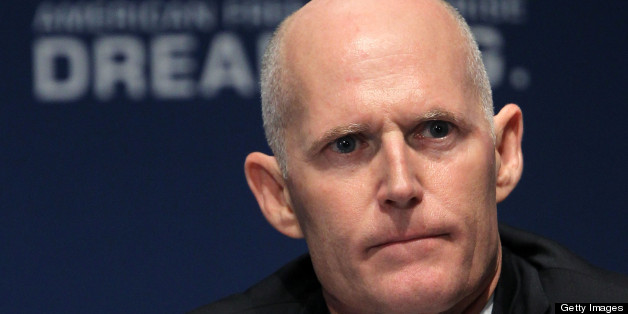 A Florida bill limiting police use of camera drones has unanimously passed in both the House and Senate.
If Governor Rick Scott signs it into law as expected, Miami-Dade Police, the only Florida agency to own unmanned aerial vehicles (UAVs), will be restricted to using drones only with a search warrant or when they can prove "imminent danger."
If passed, Florida would be the first state to regulate drone use, according the Orlando Sentinel.
The bill, known as the Freedom from Unwarranted Surveillance Act, passed with 117-0 votes in the House on Wednesday and 39-0 votes in the Senate a week before.
After it passed in the Senate, Gov. Scott released a statement of his support: "I believe that privacy should be protected and I look forward to signing Senator Negron's drone bill. This law will ensure that the rights of Florida families are protected from the unwarranted use of drones and other unmanned aircraft."
Miami-Dade Police were reportedly the first in the country to have a Federal Aviation Administration permit to use camera drones, which are only used for surveillance and are unarmed. See a fact feet below.
Those backing the Freedom from Unwarranted Surveillance Act say they want to make sure police don't "game the system."
"Do not tell me you're putting a drone up for a forest fire but you're really going to fly it over a neighborhood where you think there might be drug activity going on," Rep. Ritch Workman, (R-Melbourne) told the Orlando Sentinel.
Meanwhile police believe UAVs can help them keep an eye on suspects and assist in search and rescue missions.
RELATED ON HUFFPOST:
Drones: The Future Of Flight
SUBSCRIBE TO & FOLLOW THE MORNING EMAIL
Start your workday the right way with the news that matters most. Learn more