The River of Poems and Paintings sounds like something out of a fairy tale, but it's actually the nickname of China's Li River. Winding through over 50 miles of the country's Guangxi region, the picturesque body of water is the perfect setting for an artist looking for inspiration from nature's bounty.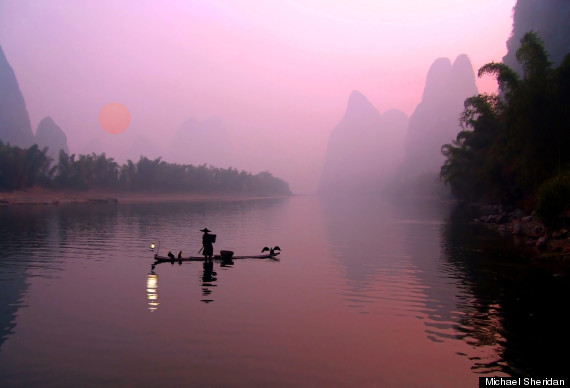 Photographer Michel Sheridan quickly took to the dreamy environment, snapping shots of the looming mountains and color-splashed sunsets in the photos below. The world traveler, who is an ophthalmologist by trade, has visited 130 countries so far.
His images of the Li River are nothing short of breath-taking. The results certainly make us want to hop on a plane and explore. Scroll through the images below and let us know what you think of Sheridan's work. For more images, check out his website here.
PHOTO GALLERIES
River of Poems And Paintings: Photographer Captures The Beauty Of China's Li River