Ever wondered what a sex book looked like in 1950?
Pretty absurd, it turns out. LA Weekly's "Crap Archivist" discovered "The Illustrated Encyclopedia of Sex," published in 1950 by authors Dr. A. Willy, L. Vander and O. Fisher. Since laws prohibiting graphic sexual material were firmly in place, the illustrations in this so-called encyclopedia were vague at best and downright baffling at the worst.
One particularly saucy image demonstrates some causes of male arousal, which include naked ladies and "exciting drugs."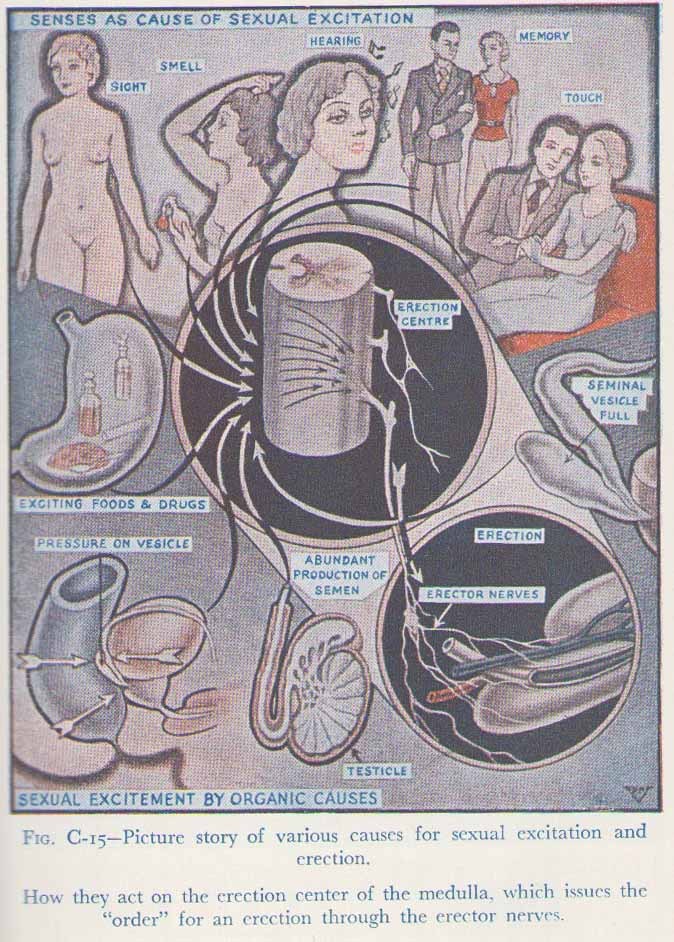 Click over to LA Weekly for more terrifying excerpts from the book -- including a lengthy comparison of a woman to a hen.
ALSO ON HUFFPOST:
Products That Just Never Made It