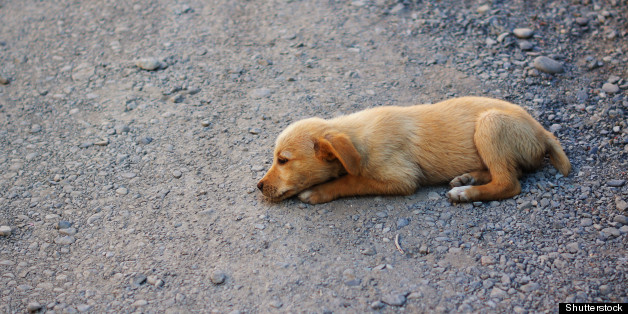 The Russian city of Sochi, which will host the 2014 Olympics, is reportedly planning to exterminate more than 2,000 stray cats and dogs for safety reasons in preparation for the Winter Games.
The proposed large-scale killings of homeless animals may be carried out because a more humane option, like putting the animals in shelters, would be too time-consuming, Sochi representative Sergei Krivonosov told Russian newspaper RBC Daily.
UPDATE April 18 3:35pm: Sochi has canceled plans to exterminate the city's stray animals, according to a report from Russian news agency Ria Novosti. The city administration reportedly said in a statement that it will require its contractors to have facilities for housing and sterilizing stray animals and will be building an animal shelter in the city.
"We have responsibilities to the international community," Krivonosov said to RBC, according to a translation by The Huffington Post. "Killing [these animals] is a faster way to solve this task."
The city is offering about $54,000 for carrying out the extermination, according to the official Russian website for public tenders.
Krivonosov, however, said that he disapproved of the method and would talk with the city government of Sochi about finding a middle ground, according to RBC.
China took a similar approach to dealing with homeless animals in Beijing during the lead-up to the 2008 Summer Olympics. According to reports, the government launched an extermination campaign against the city's stray cats.
Russia has been making other preparations recently to improve Sochi's safety ahead the Olympics, especially to guard against terror attacks, the Associated Press reports. The region's stability has been compromised by a recent war in nearby Chechnya, where the Russian government has battled an Islamic insurgency over the past two decades.
(Hat tip, USA Today)