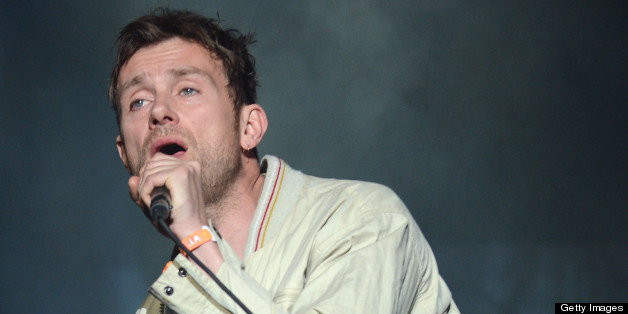 In a last-minute lineup shift, Blur will trade spots with The Stone Roses to headline Friday night at Coachella.
Though some speculated the change was the result of mediocre turnout at The Stone Roses' Coachella reunion show last weekend, a spokesperson for the band reportedly told NME this is what was meant to happen all along. The Stone Roses were slated to co-headline the festival with Blur and swap positions during the second weekend's lineup. Blur, whose popular run through the '90s has inspired a still-passionate legion of fans, saw a significantly more excited crowd during their performance last weekend.
The lineup indicated on the Coachella website made the switch on Wednesday afternoon with a simple update and very little fanfare. The Stone Roses will now perform at 9:55 p.m., with Blur closing out the mainstage at 11:35 p.m.
Regardless of the reasoning, it's not uncommon for line-ups on two-weekend festivals to shift. At the Ultra Music Festival in Miami, some artists swapped stages and time slots.
Quirky Band Names At Coachella
SUBSCRIBE AND FOLLOW
Get top stories and blog posts emailed to me each day. Newsletters may offer personalized content or advertisements.
Learn more