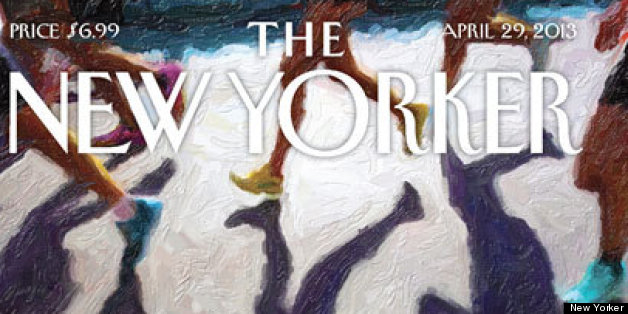 The New Yorker dedicated the cover of its latest edition to the Boston Marathon bombings.
The cover illustration, revealed on Friday, depicts runners casting long shadows on the pavement. Eric Drooker, the artist behind "Shadow Over Boston," told the magazine what was going through his mind when he first heard news of the bombings.
"A bomb at a marathon, right at the finish line of a festive occasion—it seemed almost like a mixed metaphor, incongruous and absurd. Those are just the things that flashed through my head as I started painting," he said.
Two explosions went off near the finish line of the Boston Marathon on Monday, killing at least three people and injuring over a hundred others. The authorities have identified two suspects in the bombings: Dzhokhar Tsarnaev, age 19, is being pursued in a massive manhunt in Boston, and Tsarnaev's older brother, 26-year-old Tamerlan Tsarnaev, was killed after a firefight between authorities and the two brothers on Thursday night.
PHOTO: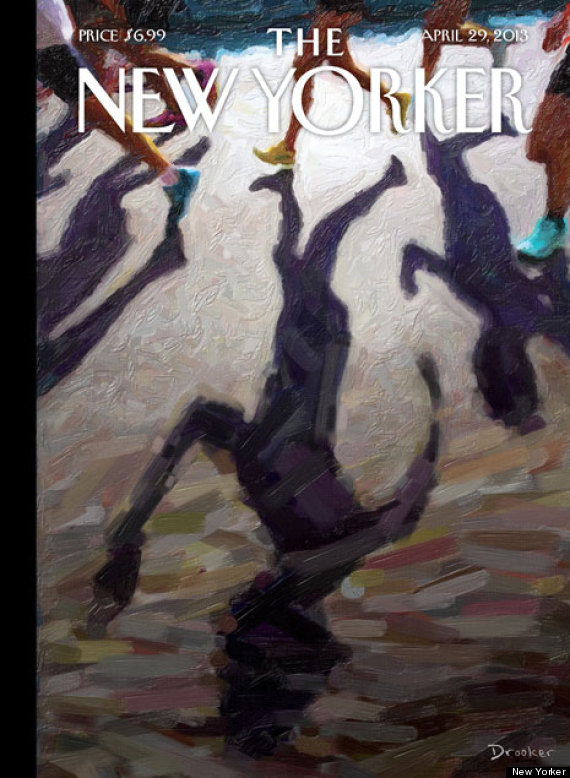 RELATED ON HUFFPOST:
PHOTO GALLERIES
Manhunt For Suspect #2