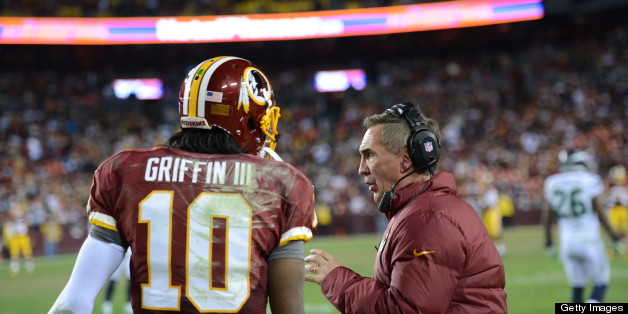 The NFL will hail to the Redskins in 2013. The 2012 NFC East Champions will have at least five prime-time games this season.
Along with the Denver Broncos, New England Patriots, Atlanta Falcons, New York Giants and San Francisco 49ers, the Redskins will play under lights on ESPN, NFL Network and NBC for a league maximum five games.
Washington kicks off their season on September 9 with a Monday night game at home against division rivals Philadelphia Eagles. They'll finish the regular season on Sunday, December 29 in New Jersey against division rivals New York Giants.
Click through the slideshow for the Washington Redskins 2013 schedule:
PHOTO GALLERIES
Washington Redskins 2013 Schedule
The Redskins may pick up more prime-time games due to flex scheduling late in the season.
The biggest question mark, and reason why Washington will play to a larger audience, is the health of Rookie of the Year Robert Griffin III. The quarterback's recovery appears to be progressing at a superhuman pace. Late last March Griffin told ESPN that he's expecting to be ready for opening week.
PHOTO GALLERIES
Unofficial RG3