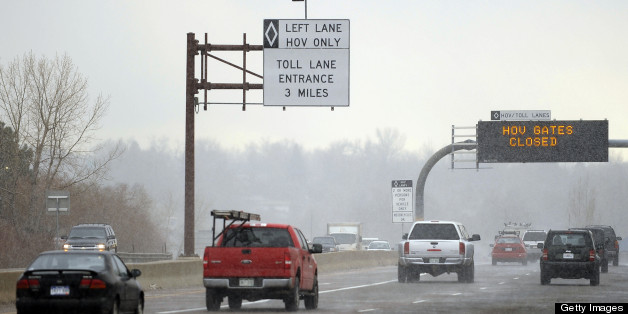 Westminster Police evacuated several apartments Friday afternoon and have been using a robot to investigate a vehicle after receiving a report about a "possible explosive device."
A woman living in the apartment buildings at the Village of Greenbriar Apartments on 8290 Federal Blvd. reported to authorities that a man who was staying with her left a suspicious device in her apartment.
7News reports that police are questioning a man driving a white Honda Odyssey minivan.
The Adams County Bomb Squad used a robotic camera to peer inside the van and inside the woman's apartment to search for explosive devices.
Bomb squad technicians have said that the device does not appear to be completed, but is concerning.
Police evacuated as many as six buildings and reported that unassembled parts for a pipe bomb had been found in one of the apartment units at West 82nd and Federal Blvd.
Aaron Maes, a father living in the building with his family told The Denver Post that he was worried for the safety of his family.
"This is kind of pretty freaky that it's happening right next door to us," Maes said.
By 4 p.m. on Friday, police tweeted that all residents were allowed back into their homes and that they're still processing the vehicle.

EARLIER ON HUFFPOST:
PHOTO GALLERIES
Manhunt For Suspect #2