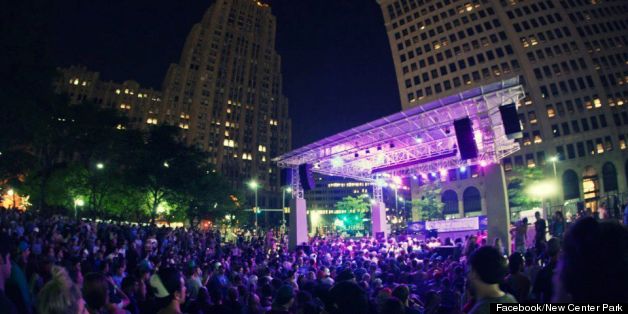 Detroit's New Center Park will be reprising its free outdoor film series "Wednesday Night at the Movies" this summer. The seasonal series runs from June 5 to August 28, 2013.
As always, the movies are more vintage than very new -- and at least two films make Detroit itself a plot point (that'd be "Sparkle" and "Beverly Hills Cop")
New Center Park employees will begin slinging food and drink at 8 p.m. for the shows; the movies begin at 9:30 p.m. Yes, there's a full bar.
The park is located on the southwest corner of Second Ave. and West Grand Blvd. in New Center, near the historic Fisher building. In addition to films, the park also hosts weekly concerts and parties.
Check the slideshow below to see what movies are playing this summer.
New Center Park Movies 2013