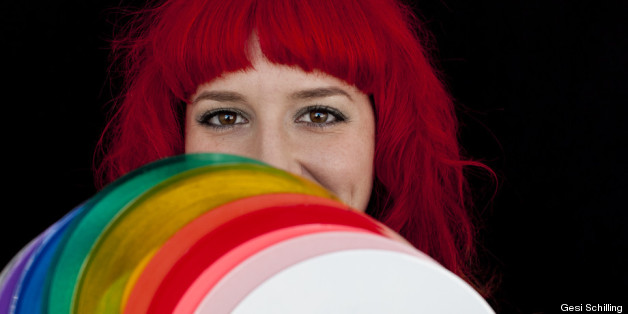 Consider today -- Record Store Day -- your crib sheet for the best of the best in South Florida local music.
Sweat Records is holding their annual Sweatstock, a free block party of concerts, at their Little Haiti store on Saturday.
This year, Miami's indie vinyl shop sought crowd-sourced funding for the free event after their 2009 John L. and James L. Knight Foundation grant ran out after funding their past three Sweatstocks.
Amazingly, Miamians rallied and raised $3,500 to help keep the all-day concert free.
The city has much love for Sweat, established in 2005 when not many folks had much hope for the cultural future of Miami. Read HuffPost's interview with one of Sweat's founders, Lolo Reskin, here.
Two thousand revelers are expected at Sweatstock's three stages. Punk legend Iggy Pop even stopped by last year.
See below for the 2013 lineup of bands, which include Miami icons like Otto Von Schirach, Juan Basshead, and Holly Hunt.
Sweat Records notes that the set times for the street stage are locked down -- as it's a neighborhood block party, the 11 p.m. curfew is no joke.
There will also be free Panther Coffee, ticket giveaways, and other freebies as well as a select crew of food trucks.
Sweat Street Stage
2 p.m. – Jean Jacket
2:30 p.m. – Mamey Disco (Dj Set)
3 p.m. – The Cost.
3:30 p.m. – Mamey Disco (Dj Set)
4 p.m. – The Astrokats
4:30 p.m. – Never Yawn (Dj Set)
5 p.m. – Komakozie
5:30 p.m. – Never Yawn (Dj Set)
6 p.m. – Cog Nomen
6:30 p.m. – Ray Milian (Dj Set)
7 p.m. – Beatmachines
7:30 p.m. – Ray Milian (Dj Set)
8 p.m. – This Heart Electric
8:30 p.m. – Juan Basshead & Mc Jumanji (Dj+Mc Set)
9 p.m. – Anr
9:45 p.m. – Juan Basshead & Mc Jumanji (Dj+Mc Set)
10:15 p.m. – Otto Von Schirach
Speedfreek Stage (Inside Churchill's Pub)
5 p.m. – Reapermanser
5:50 p.m. – Last
6:40 p.m. – Hussy
7:30 p.m. – Beastplague
8:20 p.m. – World Of Shit (Shitstorm + Kenny Millions)
9:10 p.m. – Testökra
10 p.m. – Nunhex
10:50 p.m. – The Tunnel
11:40 p.m. – Centuries
12:30 a.m. – Holly Hunt
1:30 a.m. – Awkward Kisser
Roofless Stage (Churchill's Pub Patio)
7 p.m. – The Gold Dust Lounge
8 p.m. – Samsara
8:30 p.m. – Last / Chrome Dick / Humanfluidrot / Togna Bologna
9 p.m. – Whitey Alabastard
9:30pm – Blind Texas Marlin
10 p.m. – Mc Trachiotomy
10:30 p.m. – Sobak Mazouzoute
11 p.m. – Tuurd
11:30 p.m. – Popol Gluant
12 a.m. – Normads
12:30 a.m. – Penthotal
1 a.m. – Dim Past