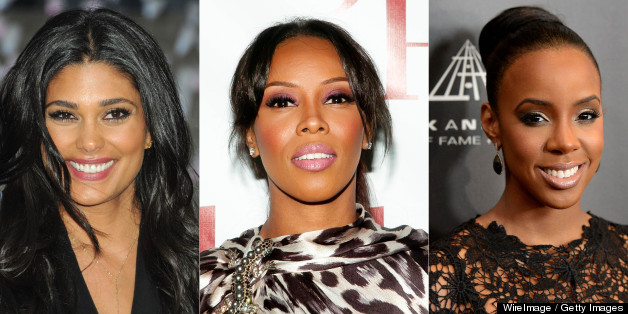 This week was packed with swoon worthy style moments!
There's no denying June Ambrose's sartorial skills--the celebrity stylist dresses some of our favorite stars. But it's always a special treat when June gets herself all dolled up to hit the red carpet. She did just that on Thursday night at the Broadway opening of "Jekyll & Hyde The Musical." June turned heads, per usual, in a black-and-white leopard print Lanvin gown complete with a high slit and silver Tom Ford gladiator heels. Meow!
This week also marked the start of the 2013 Tribeca Film Festival, which means Vanity Fair's annual shindig celebrating the event went down. There were plenty of well-dressed stars on hand, but our favorite was Rachel Roy. The New York-based fashion designer stepped out looking marvelous in menswear. Her sleek black blazer, cigarette pants and pumps were oh-so-sophisticated with a touch of sexy.
Speaking of sexy, did you see Kelly Rowland's eye-catching ensemble at the 28th Annual Rock and Roll Hall of Fame Induction Ceremony? The Destiny's Child singer wowed in a sheer lace gown that showed off her fantastic physique...and bra! Ms. Rowland has been on a fashion-forward roll as of late. We can't wait to see what she rocks next.
Check out those lovely ladies and the rest of this week's style stars-- including Michelle Obama, Quvenzhané Wallis and Chrissy Teigen-- in the slideshow below. Who do you think looks best?
PHOTO GALLERIES
Week's Best Style Moments