In 2008, Glenn O'Brien interviewed Mike Kelley in Interview Magazine, prefacing the discussion with the line, "It has been my experience that if a work of art, or a song, or even a person, confuses you at first, maybe pisses you off a little bit, then chances are it's really, really good."
That is what we love and hate about Kelley, who took his own life last year after dealing with life-long depression. The Detroit transplant wore Los Angeles on his sleeve, becoming inextricably linked to the city in part because of its implicit rejection of the New York gallery scene. Kelley got deep, dredging up uncomfortable memories and triggering them in others in works like "Family Tyranny" and jumbled sculptures involving plush toys. In the interview with O'Brien, Kelley says, "I just like the idea of being burdened with one's past."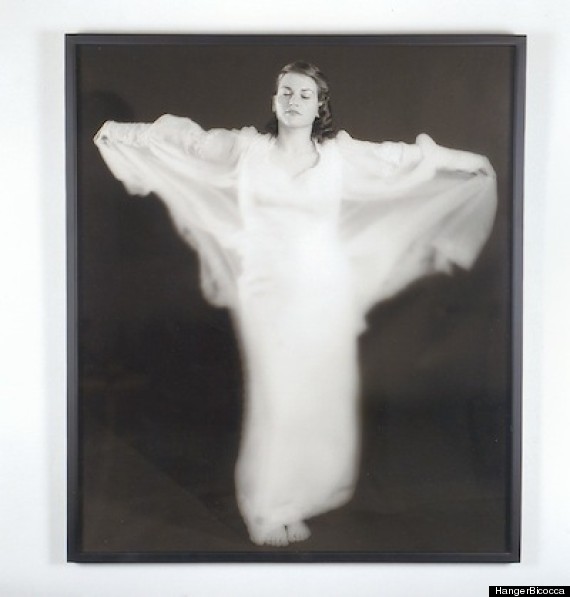 Mike Kelley, "Extracurricular Activity Projective Reconstruction #1 (A Domestic Scene)" Detail, 2000
This reckoning with history reverberates in the latest exhibition to honor the work of the enigmatic artist at Pirelli's HangarBicocca in Milan next month. "Mike Kelley: Eternity is a Long Time" presents the artist at his most prolific and mature, featuring installations, videos and sculptures from 2000-2006 in a cavernous, 42,000 square foot space dedicated to the arts.
"Mike Kelley: Eternity is a Long Time" runs from May 24 – September 8, 2013 at HangarBicocca in Milan. See a preview slideshow of the work on view below.
Mike Kelley: Eternity Is A Long Time
Mike Kelley John Glenn Memorial Detroit River Reclamation Project (Including the Local Culture Pictorial Guide, 1968-1972, WayneWestland Eagle) Detail, Studio View, 2001

Mike Kelley Extracurricular Activity Projective Reconstruction #1 (A domestic Scene) Detail, 2000

Mike Kelley Extracurricular Activity Projective Reconstruction #1 (A domestic Scene) Installation View, 2000

Mike Kelley John Glenn Memorial Detroit River Reclamation Project (Including the Local Culture Pictorial Guide, 1968-1972, WayneWestland Eagle) Exhibition view, 2001

Mike Kelley John Glenn Memorial Detroit River Reclamation Project (Including the Local Culture Pictorial Guide, 1968-1972, WayneWestland Eagle) Studio view, 2001

Mike Kelley Light (Time) Space Modulator, 2003

Mike Kelley Light (Time) Space Modulator Exhibition View, 2003

Mike Kelley Profondeurs Vertes Exhibition view, 2006

Mike Kelley Rose Hobart II Video still, 2006

Mike Kelley Runway for Interactive Dj Event Exhibition View, 2000

Mike Kelley Runway for Interactive DJ Event Exhibition view, 2000

Mike Kelley Woods Group (Extracurricular Activity Projective Reconstructions #6, 7), 2004-2005

Mike Kelley Portrait, 2004