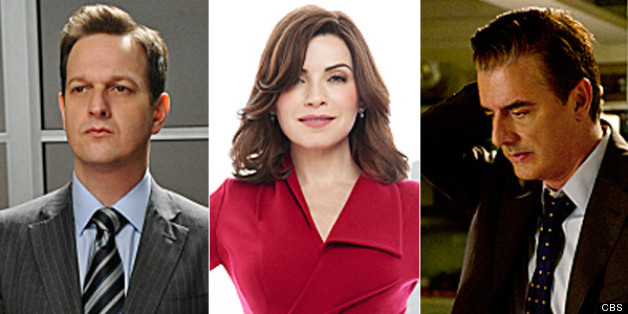 "The Good Wife" love triangle between Alicia, Will and Peter will be resolved in the Season 4 finale, according to TVLine.
Over the course of the last several episodes, Alicia (Julianna Margulies) has found herself wavering from Team Peter (Chris Noth) to Team Will (Josh Charles). Her fling with Will ended last season, but a passionate kiss in "Red Team/Blue Team" brought the love triangle back again.
"The rollercoaster that has been building reaches a crest," "The Good Wife" co-creator Robert King told TVLine. "At a certain point, even in life, people get sick of the fact that they're in a triangle and something has to blow. And so something blows."
Recent episodes have seen Alicia remembering her time with Will -- quite fondly -- and even getting chills around him. A promo for the last few episodes of "The Good Wife" Season 4 has Veronica (Stockard Channing), Alicia's mom, confront Will about her daughter.
Read the official description for the "The Good Wife" Season 4 finale below.
On the night of Peter's gubernatorial election, Alicia, Will and Diane race to a series of emergency court proceedings when Zach believes he's witnessed vote tampering. Meanwhile, an unlikely source offers Cary aid to start his own firm, while the conflicted feelings Alicia has in her personal and professional lives come to a head, on the fourth season finale of THE GOOD WIFE, Sunday, April 28 (9:00-10:00 PM, ET/PT) on the CBS Television Network. Martha Plimpton, T.R. Knight, Denis O'Hare, Dylan Baker, Ana Gasteyer and Estelle Parsons guest star. New York City Mayor Michael Bloomberg appears as himself.
"The Good Wife" airs Sundays, 9 p.m. ET on CBS.