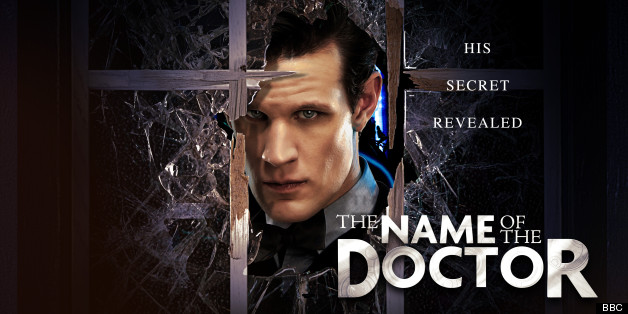 "The Name of The Doctor," the "Doctor Who" Season 7 finale, may reveal the biggest secret yet.
BBC released the synopsis for the "Doctor Who" Season 7 finale, a poster and the title that could shake "Doctor Who" fans to the core. For years, it's been "Doctor who?" but that might all change. BBC America released the details with this statement: "Stand by for something that you might always have believed to be impossible ..."
The "Doctor Who" Season 7 finale will see the return of "ER" veteran Alex Kingston as River Song. The episode description: "Someone is kidnapping the Doctor's friends, leading him towards the one place in all of time and space that he should never go."
Following the Season 7 finale, "Doctor Who" will celebrate its 50th anniversary with a new special starring Matt Smith, Jenna-Louise Coleman, David Tennant and Billie Piper.
"Doctor Who" airs Saturdays, 8 p.m. ET on BBC America.
PHOTO GALLERY
BEFORE YOU GO
"Doctor Who" Season 7
PHOTO GALLERY
"Doctor Who" Season 7