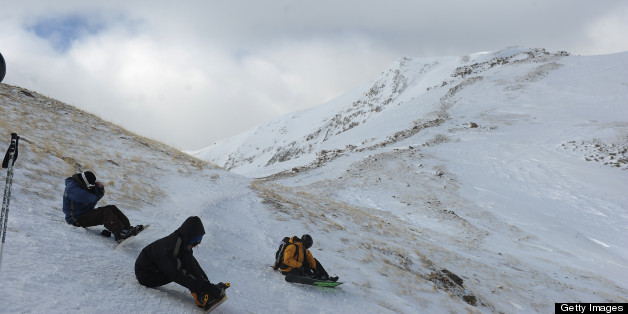 The five men who were killed in a backcountry Colorado avalanche on Saturday were identified as participants in an event called the Rocky Mountain High Backcountry Bash.
The men were identified on Sunday as expert backcountry skiers who were raising money the Colorado Avalanche Information Center and testing new gear.
Authorities were notified about an hour after the avalanche occurred around 2 p.m.
Clear Creek County Sheriff Don Krueger identified the victims as Christopher Peters, 32, of Lakewood; Joseph Timlin, 32, of Gypsum; Ryan Novack, 33, of Boulder; Ian Lanphere, 36, of Crested Butte; and Rick Gaukel, 33, of Estes Park. Another snowboarder, identified by friends as Jerome Boulay, was buried and survived, but authorities have yet to release information about his condition.
"They were wrapped around each other, below a patch of trees," said snowboarder Mike Bennett, who helped free Boulay.
Krueger said the avalanche area was hard to spot from the road.
"If (Boulay) hadn't gotten out, they may still be buried up there and we wouldn't even know it," Krueger said.
SUBSCRIBE TO & FOLLOW THE MORNING EMAIL
The Morning Email helps you start your workday with everything you need to know: breaking news, entertainment and a dash of fun. Learn more