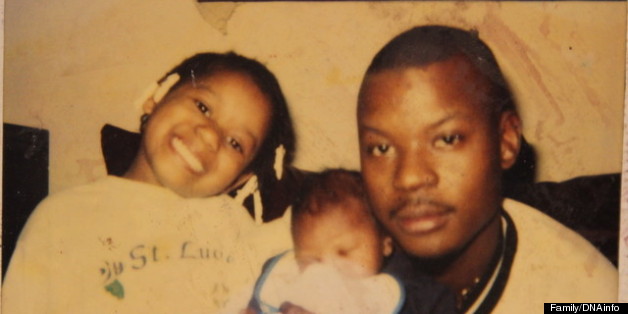 Another weekend of gun violence in Chicago has left three people dead and at least 13 injured in city-wide shootings since Friday.
Donald Cornelius Holman, 37, was the first casualty of the weekend when he was shot multiple times outside his Austin home in the 1100 block of North Menard Avenue around 8 p.m. Friday. In what family members tell DNAinfo Chicago they believe was a case of mistaken identity, Holman was shot three times in the leg after neighbors say "a dark-colored car with tinted windows" pulled up alongside him and opened fire.
A bullet reportedly hit an artery in Holman's leg, causing him to bleed out. He was pronounced dead at an area hospital shortly after the shooting. Holman's family, meanwhile, told DNAinfo they are devastated and confused as to why someone would want to kill him.
"I just don't understand what happened," Holman's sister, Tomika McCann, told DNAinfo. "He was never in a gang, never gangbanged or anything," adding "He was outgoing, loved his kids. He loved his family. He liked to enjoy life and have a good time."
Just a few hours after the shooting that claimed Holman's life, a Ravenswood man was shot in an alley south of Irving Park Road near Kimball Avenue around 12:20 a.m. The Tribune reports 34-year-old Lucas Zimmerman, of the 4800 block of North Damen Avenue, stumbled across the street to the parking lot of a 7-Eleven, collapsed and died.
Police are investigating whether the shooting is connected to another homicide from last week about a mile west on Irving Park Road, where a young man was fatally shot in the chest.
Early Friday, a man was shot in Back of the Yards at about 4:50 a.m. in the 1700 block of West 44th Street. The 22-year-old, who has not yet been identified, later died of his injuries at a local hospital. DNAinfo reports police have no suspects in custody.
The weekend deaths bring the city's gun-related homicides in 2013 to nearly 80, according to RedEye's Homicide Tracker. In addition to the three killed since Friday, 13 others were injured in gun-related incidents around Chicago.
Among the injured, the Sun-Times reports a Lawndale woman was shot in the leg around noon on Sunday, a "known gang member" was shot Sunday morning in the 1100 block of West Addison Street in Wrigleyville and an 18-year-old was shot in the midsection in the Chicago Lawn neighborhood around 3:30 p.m. Saturday.
SUBSCRIBE TO & FOLLOW THE MORNING EMAIL
Start your workday the right way with the news that matters most. Learn more