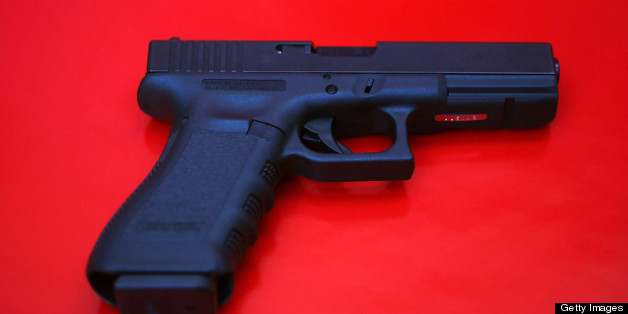 Sunday morning, Bradenton police found an 18-year-old woman lying by the side of a road with a gunshot wound in her face. Miraculously, Chelsey Seabrook will survive, authorities report.
She narrowly escaped becoming just another statistic in a state where now 75 percent of all homicides are committed with firearms, according to the Florida Center For Investigative Reporting (FCIR).
The report states that gun murders in Florida have risen 38 percent since 2000 when there were 499 firearms homicides, according to data from Florida Department of Law Enforcement. In 2011, there were reportedly 691.
These numbers don't even include homicides in which the shooter is claiming self-defense, FCIR points out, which is common in a state known for its high-profile Stand Your Ground cases such as Trayvon Martin.
Read the full FCIR report here.
Gun murders are on the rise statewide, as are requests for concealed weapons permits.
Florida was the first state to reach one million gun permits when a wave of new requests poured in after mass shootings like those in Colorado and Connecticut as well as after controversial Stand Your Ground cases.
And alarmingly, although the state requires background checks for any gun store sale, those checks are missing some very vital information.
The Sun Sentinel reported that the state agency responsible for background checks can't access a federal database of people with mental illness.
What's more, Florida is known for approving permits to gun owners who were rejected by their home state's standards.
In 2010, a Philadelphia man who had been denied a permit got one from Florida instead and shot and killed a teenager who was breaking into his car.
Pennsylvania has since rejected the reciprocity agreement with Florida, often nicknamed the Gunshine State.

ALSO ON HUFFPOST:
PHOTO GALLERIES
Shootings In America