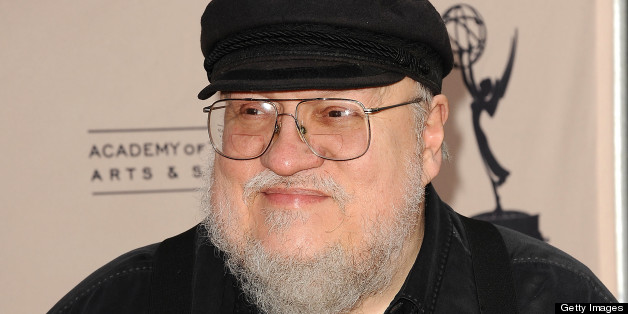 Film buffs can thank royalties from the House of Lannister for bringing a single-screen movie theater back to life in Santa Fe, N.M.
Game of Thrones author George R.R. Martin, a Santa Fe resident, has purchased the single-screen Jean Cocteau Cinema and Coffee House, the Santa Fe New Mexican reported. The theater has 127 seats and has been shuttered since 2006.
"Bringing this beloved theatre back to life is my small gesture at giving something back to Santa Fe, the community that has been my home since 1979," Martin wrote. "Might be that I will lose my shirt ... but, hey, I've been very lucky, I have other shirts."
Martin purchased the theater from Trans-Lux, a Fairfield, Conn.,-based entertainment company. The building was the subject of a foreclosure complaint filed in February, the Albuquerque Journal reported. The building had been listed for sale at $1.9 million. Martin did not reveal what he paid in his blog.
Matthew Viragh, owner of Nitehawk Cinema, an independent three-screen theater in Brooklyn, N.Y., said Martin's purchase was good news for single-screen theaters and film-lovers everywhere. "They have the opportunity to build a clubhouse for film aficionados," Viragh said.
While it's not clear when the Jean Cocteau will reopen, it seems certain that Martin himself will not be manning the ticket booth. The prolific author also sought to reassure his fans that the purchase would not distract him from continuing work on the Game of Thrones series and other writing.
I will not be doing it myself, of course. So please, readers, fans, don't get nuts. I am a novelist and a screenwriter, not a theatre manager, it won't be me standing at the concession stand asking if you want butter on your popcorn. My job remains the same as before: editing anthologies, creating and producing television and writing the occasional script, and... first, foremost, always... completing A SONG OF ICE AND FIRE. This does not change that.
SUBSCRIBE AND FOLLOW
Get top stories and blog posts emailed to me each day. Newsletters may offer personalized content or advertisements.
Learn more