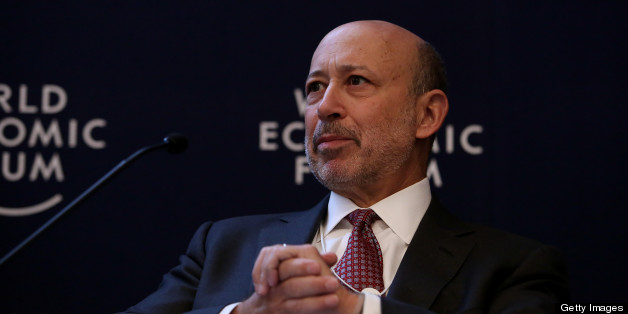 Last week, Lloyd Blankfein, CEO of Goldman Sachs, penned an op-ed in the Telegraph on the importance of the small business community in Britain. In an article titled 'Private sector can help small firms play bigger role,' Blankfein lauded the sector as an important job creator and the 'lifeblood' of communities:
We believe the best way forward is for the private sector to work with local partners and other regional specialists, including Local Enterprise Partnerships and universities, to build programmes for entrepreneurs complementing existing government programmes and funding-related initiatives. This support should be embedded in local infrastructure, tailored to local needs through on-the-ground partners and tap into the local business ecosystem.
Blankfein described how various companies and organizations are working to help this vital cross-section of the economy at key points of development. These include Santander's Breakthrough program, which helps small and medium enterprises (SMEs) accelerate growth, a a charity called Business in the Community, which aims to help increase the presence of SMEs in the supply chains of big companies, and the UK-version of Goldman Sachs' 10,000 Small Businesses program, which launched in 2010.
Blankfein explained that the 10,000 Small Businesses program works with regional networks and local partners to support "the building of local entrepreneurial communities."
Support for the small business sector is essential when considering the importance and effect of these companies on the British economy. Ninety nine percent of all UK businesses are SMEs and one million jobs were created by just one percent of the UK's high-growth SMEs between 2007 and 2010.
To read the full op-ed on the Telegraph, click here.
Editor's Note: Goldman Sachs is a sponsor of the What Is Working: Small Businesses initiative.