Gaze upon the glory that is the Pop-Tart ice cream sandwich, which is currently being tested by Carl's Jr. in at least one location in Newport Beach, Calif.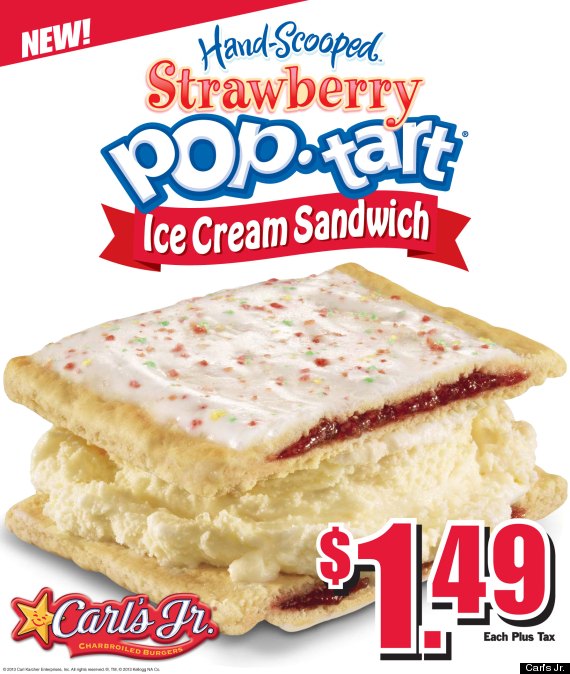 A Carl's Jr. rep wouldn't comment on the new offering ("We have a policy of not commenting on products while they are in test," she wrote in an e-mail to The Huffington Post), but based on a promotional image, it looks like it's pretty much vanilla ice cream sandwiched between two Frosted Strawberry Pop-Tarts.
We suppose it's not a bad deal for $1.49, assuming you're O.K. with consuming a massive quantity of sugar in a single sitting. Seriously, we always thought that Kellogg's two-Pop-Tarts-to-a-sleeve deal was over the top, but Carl's Jr. is clearly taking things to the next gluttonous level.