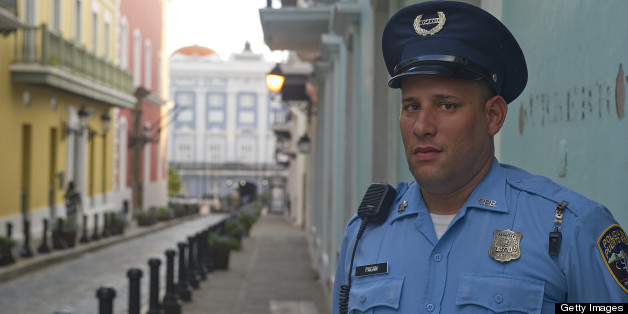 In an island where crime rates soar higher each year, the police department of Puerto Rico is currently facing a surge in absenteeism due to a sudden epidemic of reported "sick agents," after police force members decreed a kind of unofficial sit-down strike over non-paid sick days.
The absenteeism among the law enforcement officials became more evident this month when officers began calling in sick after they had been informed that they would not receive a check for non-used sick days or overtime, scheduled for delivery in March.
Last month, the Government of Puerto Rico stopped paying this year's accumulated sick days to public employees of various governmental departments, due to a deficit of $20 million, reported Primera Hora.
Since then, thousands of police officers have stopped showing up to work with the excuse of being sick. According to the newspaper, surveys conducted by an organization representing Puerto Rico's police force estimates that so far about 2,500 agents have been absent, and the number is expected to increase in the upcoming days.
In addition, the newspaper said the strike also threatens to spread to other public agencies that have also been affected by the government's decision, like the Fire Department, the Department of Corrections and Rehabilitation, and Special Investigations Unit (NIE) from the Department of Justice.
According to the newspaper El Nuevo Dia, some policemen have also turned to social media to express their disapproval for the adoption of new amendments to the Retirement Act.
Meanwhile, daily El Vocero reports, Governor Alejandro García Padilla warned on Monday that as their supervisor he has the right to verify the records,and be informed of the reasons for which each absent policemen has been out of work during these days, and he is planning to enforce that.
"I've already asked the colonel of Arecibo (Ramos Marcos Marrero) to provide me the lists of police officers who have been absent and their certificates... I am their supervisor and I have the right to see their entire files if I want to," said Garcia Padilla during a press conference.
It is expected that on Tuesday an emergency meeting will be conducted between various groups to reach agreements.
Puerto Rico reported a record-high murder rate of 26.2 per 100,000 residents in 2011 in comparison with the city of Los Angeles, which has a similar population number and obtained a rate of 7.7 during the same year.
ALSO ON HUFFPOST:
PHOTO GALLERIES
5 Reasons Why Puerto Rico Probably Won't Become The 51st State