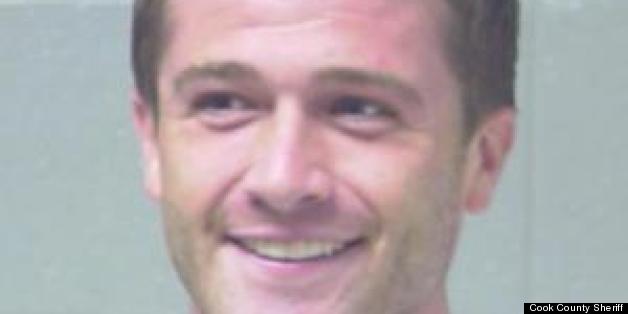 An ear-to-ear grin is a strange look for anyone to have after being charged with a violent crime, but one Chicago-area man was all smiles in a mugshot taken shortly after he was charged with biting off half of another man's ear during a fight.
Richard Vody broke into the home of an apparent acquaintance in south suburban Justice, Ill. around 8:45 a.m. on Friday, according to a statement from the Cook County Sheriff's Office.
After Vody, 28, forced his way into the home, he argued with the victim and "leaned into the victim and bit off about half of his right ear."
According to the Tribune, emergency crews came to the home in the 200 block of Walnut Lane in unincorporated Cook County and found Vody along with the 26-year-old victim — a man from suburban Westchester — and the man's girlfriend.
It was unclear in whose home the incident took place, though the sheriff's office said all three people knew each other.
The victim was taken to a nearby hospital to be treated, according to NBC. With the help of the Chicago Police Department canine unit, the sheriff's office said authorities were able to find the rest of the victim's ear the following day.
Vody, of the 7800 block of Garden Lane in Justice, was released after posting his $250,000 bond, according to the Sun-Times.
Vody was charged with one count of home invasion, one count of aggravated battery and one count of domestic battery, according to CBS Chicago. He is scheduled to appear in court on Tuesday.
ALSO ON HUFFPOST:
***
PHOTO GALLERIES
Cannibalism