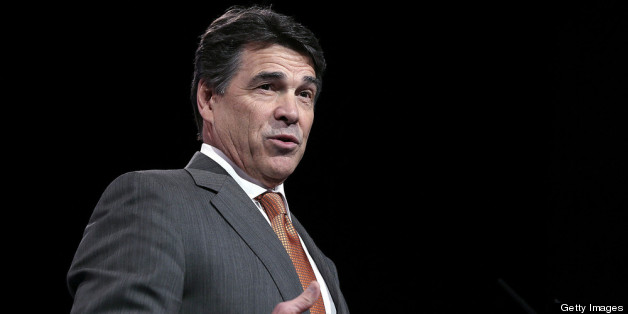 With Texas Governor Rick Perry in town for an "economic development" trip aimed at encouraging Illinois employers to relocate to the Lone Star State, both Mayor Rahm Emanuel and Gov. Pat Quinn lashed out against the divisive Republican.
In a Monday press conference, Emanuel referenced a high-profile gaffe Perry made during his ill-fated presidential campaign and said, "I hope when he comes he remembers all three of his reasons [to visit Illinois]. Because it will be a real test for him," DNAinfo reports.
The mayor went on to point out that 14 large businesses have relocated their headquarters to Chicago since he took office.
Last week, Gov. Quinn described Perry as "a big talker" and added, "I think his efforts in Illinois will be as successful as his presidential campaign," Crain's Chicago Business previously reported.
"We know how to do it in Illinois - we don't need advice from Gov. Perry," Quinn continued, according to the Chicago Tribune.
Ahead of his visit, Perry touted his trip to Illinois -- which will include a Tuesday address in Chicago -- via an $80,000 ad buy on a number of radio stations and in Crain's. The tagline of the ad? "[Y]ou need to get out while there's still time." Perry made a similar trip to California earlier this year.
"The escape route leads straight to Texas, where limited government, low taxes and a pro-business environment are creating more jobs than any other state," the ad continues.