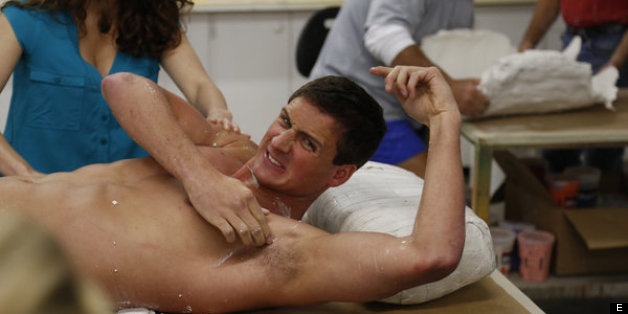 Ryan Lochte's new show, E!'s "What Would Ryan Lochte Do?," premiered on Sunday and while some viewers gushed over the Olympic champion, others weren't impressed.
Lochte's show follows him playing hard, working hard and saying "Jeah!" and viewers took to Twitter to express their ... feelings about the show. "Not even 2 minutes in, and Ryan Lochte has managed to out-dumb himself," one user wrote.
What did you think of Ryan Lochte's show? Click through the slideshow for more Twitter reactions, watch a clip below and share your comments.
"What Would Ryan Lochte Do?" airs Sundays, 10 p.m. ET on E!
Twitter Reactions To "What Would Ryan Lochte Do?"
SUBSCRIBE AND FOLLOW
Get top stories and blog posts emailed to me each day. Newsletters may offer personalized content or advertisements.
Learn more