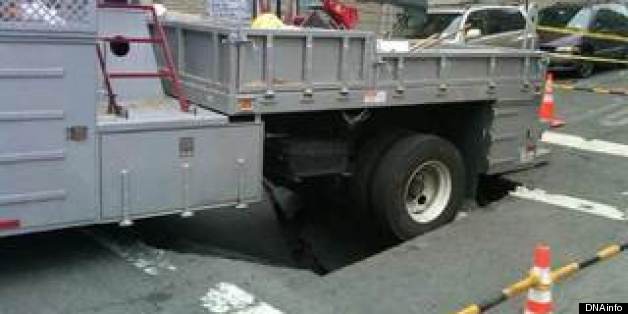 FORDHAM HEIGHTS — A large sinkhole nearly swallowed the back end of a city Department of Environmental Protection truck as workers searched for a broken water main at the intersection of East 184th Street and Valentine Avenue Saturday morning.
"DEP was there to check on a water leak when the sinkhole happened," said the spokesperson for Office of Emergency Management.
SUBSCRIBE AND FOLLOW
Get top stories and blog posts emailed to me each day. Newsletters may offer personalized content or advertisements.
Learn more