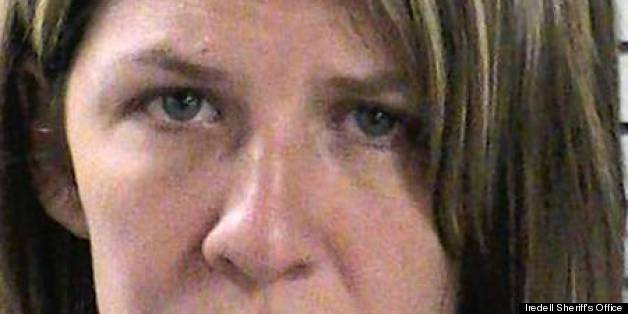 A Florida woman has been arrested for stealing $170,000 from her employer in order to buy herself breast implants, among other luxuries, according to a warrant by Volusia County Sheriff's Office.
Authorities arrested Steffani Lariscy, 37, on Thursday, one year after her boss at Robbins Camper Sales in Ormond Beach noticed a discrepancy on bank statements and contacted law enforcement.
Initially, the owner only noticed a missing $11,000 from a cash sale of a camper.
When he approached Lariscy, who worked as the accountant for the shop, she reportedly told him she was using the money to help pay for her divorce and had intended to pay the store back.
The owner then looked back over three years of transactions and created an excel spreadsheet of missing funds. Meanwhile authorities subpoenaed bank statements and other financial documents from Lariscy.
In the end, auditors found $151,115 in money stolen from camper sales and $18,707 stolen in parts and other services.
An anonymous tipster called in CrimeStoppers to report that Lariscy often bragged about having a lot of cash in her home, had just bought a whole house of new furniture, and recently spent $7,000 on breast implants.
Officials contacted her estranged husband, who confirmed that Lariscy had bought new furniture as well as breast augmentation, and that she had a gun safe in her house where she may be keeping the cash.
Lariscy was charged with grand theft and is being held on a $1000,000 bond.

PHOTO GALLERIES
Dumb Criminals: Mugshot Gallery