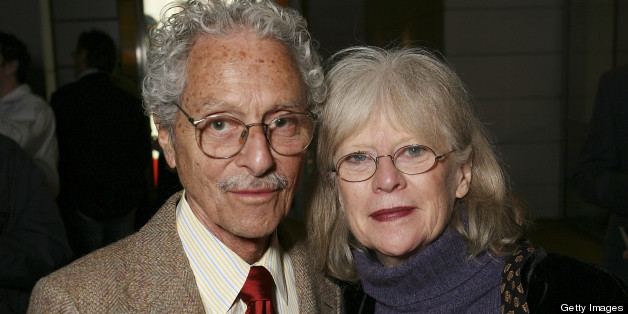 The actor's daughter, Amy, confirmed Allan's death to the New York Times on Tuesday. He passed away at his home in Los Angeles on Friday, April 19.
Arbus' cause of death was related to complications of congestive heart failure, the Los Angeles Times reported.
"At 95, doctors didn't want to do surgery and Allan didn't want it at all," his second wife, Mariclare Costello Arbus, told Reuters. "He just slowed down. He just got weaker and weaker and was at home with his daughter and me."
Prior to entering the acting biz, the New York native owned a successful photography studio with his late ex-wife, Diane Arbus, who committed suicide in 1971, Us Weekly notes. Their main subject was fashion photography, but she would go on to gain critical acclaim for photographing "deviant and marginal" people of society.
He and Diane separated in 1959 and divorced 10 years later. In 1976, he married Costello, an actress.
He is survived by Costello and his three daughters: Arin, Amy and Doon.
Also on HuffPost:
In Memoriam: Celebrities We've Lost In 2014
SUBSCRIBE AND FOLLOW
Get top stories and blog posts emailed to me each day. Newsletters may offer personalized content or advertisements.
Learn more