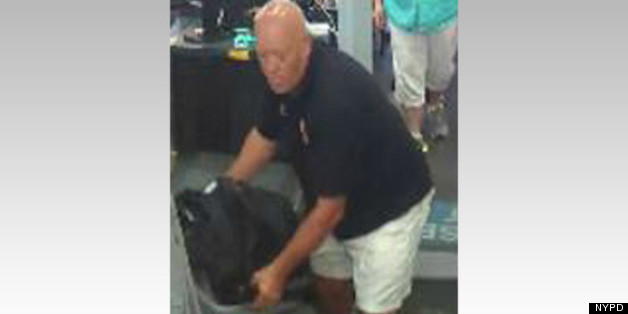 By Irene Plagianos, DNAinfo Reporter/Producer
Bobby Jackson, 59, was arrested in his home in Fayetteville, North Carolina, and brought to New York to be arraigned on charges of criminal possession of a weapon and reckless endangerment in Manhattan Criminal Court Monday evening.
Police said Jackson was in NYC April 15 as a chaperone for a group of students on a tour from a North Carolina community college when group entered the 9/11 Memorial and Museum.
Shortly before 2 p.m., Jackson, who was carrying a loaded weapon, allegedly asked a NYPD officer at the screening area for the 9/11 Memorial if he could bring a firearm inside — to which the cop replied, "no," according to the criminal complaint.
Moments later, Jackson was caught on camera leaving the museum and stuffing the gun into the hotel chair at the Quarters Hotel at 140 Washington St., according to the complaint.
Jackson allegedly told his tour guide after completing their tour April 15 that he had a loaded weapon, the complaint says.
Jackson's Legal Aid attorney, Richard Abraham, did not immediately return request for comment. Jackson was released without bail, and is due back in court on July 18.
Also on HuffPost:
11th Anniversary Of September 11th Attack
SUBSCRIBE AND FOLLOW
Get top stories and blog posts emailed to me each day. Newsletters may offer personalized content or advertisements.
Learn more