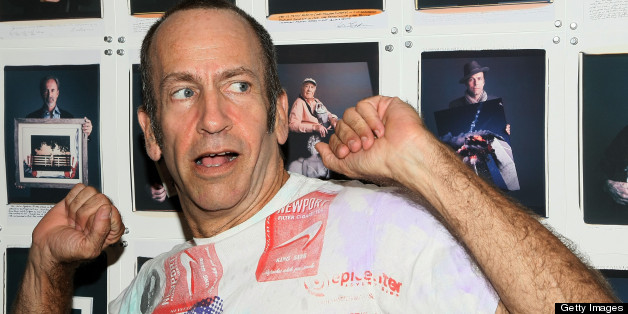 One of NYC's own living art legends, Kenny Scharf was arrested in Williamsburg, Brooklyn on Friday night for spray painting a black and white cartoon drawing of a snake in his signature style on private property.
Kenny is one of the last of a dying breed of graffiti artist-cum-art stars of the 1980s, and arresting him for graffiti at this point is almost laughable. I can only speculate that the ultra-high police presence, in connection with the entire city of Boston being in lockdown may have had New York's Finest a little more hypervigilant than usual.
SUBSCRIBE AND FOLLOW
Get top stories and blog posts emailed to me each day. Newsletters may offer personalized content or advertisements.
Learn more