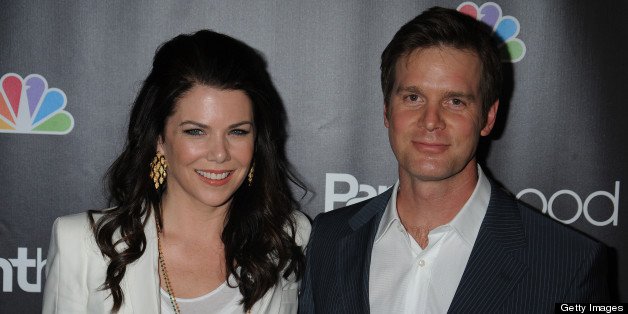 Although it may come off as a bit odd that "Parenthood" star Lauren Graham is dating her on-screen brother Peter Krause, Graham says her relationship with Krause -- who plays the responsible Adam Braverman on the NBC series -- just fell into place.
"It was just a funny timing thing," Graham told More of Krause, whom she met in 1995 when both were guest stars on CBS' "Caroline In The City." "We were friendly. But our lives went in separate directions. I would see him now and again. It wasn't like I thought, 'Oh, someday.'"
"We were just together," Graham, who plays Sarah Braverman, recalled of reconnecting with Krause on the "Parenthood" set. "For whatever reason -- it could have been my upbringing or whatever -- but the idea of getting married when I was in my thirties panicked me. I was very ambitious. I just wasn't ready."
In addition to being a well-known actress in the TV world -- she first made a name for herself as Lorelai Gilmore in "Gilmore Girls" in 2000 -- Graham now has a novel under her belt titled "Someday, Someday, Maybe," out April 30.
"I have not allowed [Krause] to read one word yet because the revision process was so intense," she told More (see her on the May 2013 cover below). "It's such a girly book. I just want to give it to him once, you know?"
Girly it may be, but it also seems to be semi-autobiographical. The story centers on a young woman working to make it as an actress in New York.
"I waited tables here and there, but my main day job was as a tutor teaching SAT test prep for The Princeton Review," Graham told The Barnes & Noble book blog of her own struggle to make it as an actress. "I was lucky to have a (rusty, dented) car that enabled me to travel to students on Staten Island or Far Rockaway, or other locations that car-less tutors might have found challenging."
But with four seasons of "Parenthood" behind her, Graham is hardly struggling to make ends meet these days. Although "Parenthood" hasn't yet been picked up for a fifth season, the actress recently tweeted about a "Gilmore Girls" movie, Kickstarter style.
Dudes, I hear you, and thanks! But I can't be the #GilmoreGirls @kickstarter. Only Amy can start that kick. #WBfrogworeatuxedo

— Lauren Graham (@thelaurengraham) March 14, 2013
Check out Graham on the cover of More's May 2013 issue below: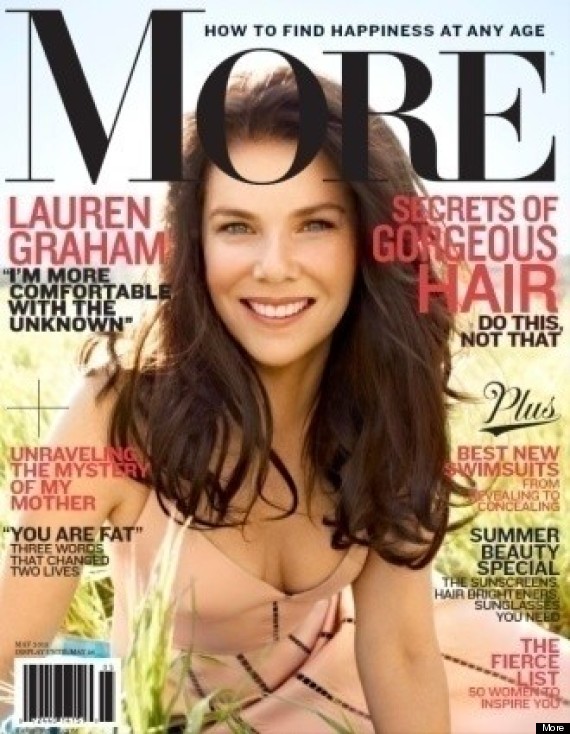 PHOTO GALLERIES
Parenthood