Upton Brothers Hit Back-To-Back Home Runs In Braves-Rockies Game (VIDEOS)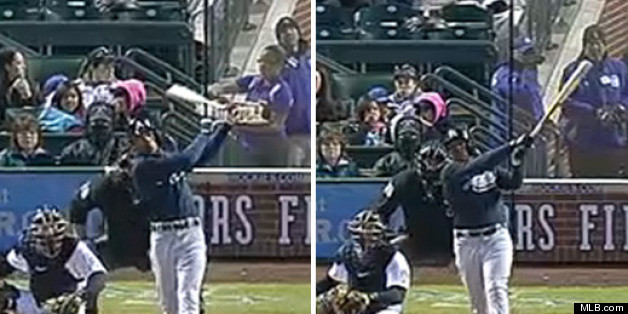 MLB.com
Well, this was bound to happen. The Upton Brothers did something that hadn't been done in 75 years in the second game of a doubleheader against Colorado on Tuesday.
With Atlanta leading 3-1, B.J. Upton started the top of the fifth inning with a solo home run to the left-field seats. On the very next pitch from Rockies starter Jon Garland, B.J's younger brother Justin went in the other direction, crushing a solo shot of his own to the right field stands.
According to Elias Sports Bureau (via ESPN Stats and Info), the Uptons are just the second pair of siblings to hit back-to-back home runs since the Waner brothers did it in 1938.
After Atlanta's 10-2 victory, Justin said it was the first time he and his brother ever hit back-to-back homers, per Bob Nightengale of USA Today Sports.
Justin currently leads the majors in home runs with 11, while his older brother has three.
WATCH B.J.'S HOME RUN:
WATCH JUSTIN'S HOME RUN