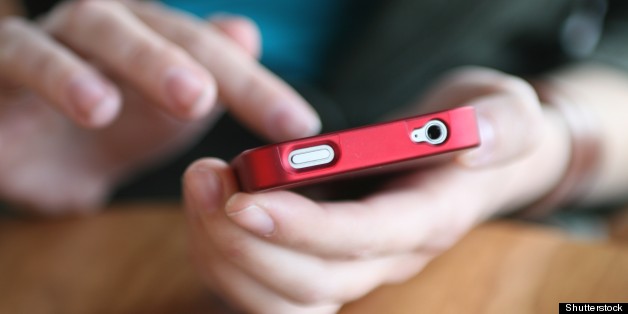 Shutterstock
Ilana Gershon, a professor of Communication and Culture at Indiana University, spoke to 54 women and 18 men, mostly college-aged but some of whom were graduate students, about the role of new media in breakups and the end of friendships. She found that participants were much more concerned about the "how" of a breakup, versus the "why" -- and that the medium over which the breakup happened was crucial in determining whether a breakup was "good" or "bad."
Gershon's paper based on her interviews, "Every Time We Type Goodbye: Heartbreak American-Style," was published in the April 2013 issue of Anthropology Now.
"When U.S. undergraduates told me their breakup stories, these were wellrehearsed stories about all the different media they were using to disentangle a relationship, not only stories about one conversation that they might label 'The Breakup Conversation,'" Gershon wrote.
Breakups that happened over text or email were described as much more acrimonious than those done over the phone or in-person. A 2010 study found that people were more likely to choose compassionate breakup methods, such as an in-person conversation, when the breakup was prompted by third-party circumstances and not a partner's betrayal.
Also on HuffPost:
A Thank You Letter To My Ex
This Blogger's Books and Other Items from...
FOLLOW HUFFPOST