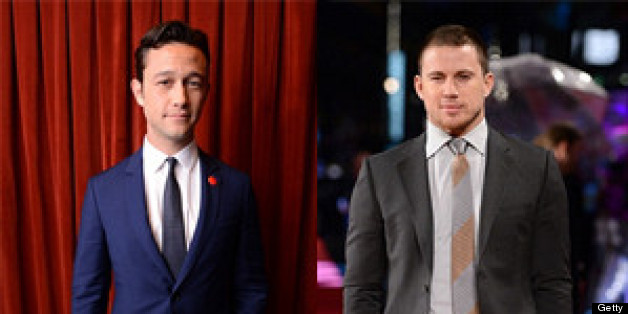 Luck be a lady? Channing Tatum and Joseph Gordon Levitt may team up for a remake of "Guys and Dolls."
Deadline.com broke the news on Wednesday and reported that 20th Century Fox had acquired the rights to the classic story, with plans to cast Tatum and Gordon Levitt in the upcoming film. The duo would occupy the roles that were originally portrayed by Frank Sinatra and Marlon Brando in the 1955 film.
Casting Tatum may be easier said than done. The 32-year-old actor recently stated that he would like to take a break to focus on directing -- perhaps for a sequel to "Magic Mike." Gordon-Levitt could be tough to hire as well: Speaking last year about how he chooses film roles, the "Dark Knight Rises" star noted that he picks his roles based on the screenplay and director. "If it's a great script and a great filmmaker, then I'm interested," he said. "Guys and Dolls" currently has neither a script nor a filmmaker.
If Fox does succeed in casting both Tatum and Gordon Levitt in "Guys and Dolls," it won't be the first film that they worked together. Tatum makes a brief cameo appearance in Gordon-Levitt's directorial debut, "Don Jon," which Relativity will release on Oct. 18. Both actors also starred in 2009's "G.I. Joe: The Rise of the Cobra." Tatum and Gordon-Levitt were also featured prominently during the song-and-dance opening of the 85th annual Academy Awards in February, but not at the same time.
For more, head over to Deadline.com.
[via Deadline.com]
SUBSCRIBE TO & FOLLOW ENTERTAINMENT
THE spot for your favorite fan theories and the best Netflix recs. Learn more