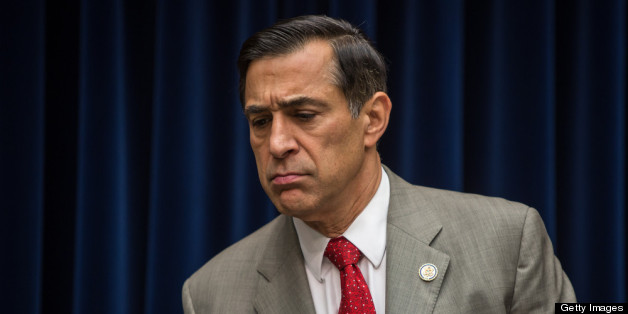 Has the GOP found its new Solyndra? On Wednesday the House Oversight Committee held a hearing titled, "Green Energy Oversight: Examining the Department of Energy's Bad Bet on Fisker Automotive."
Fisker laid off a majority of its workers in April after receiving $192 million in federal aid as part of the administration's Advanced Technology Vehicles Manufacturing (ATVM) loan program, which provides loans to automotive companies seeking to develop energy-efficient vehicles.
Oversight committee chairman Rep. Darrell Issa (R-Calif.) told Bloomberg News, "[Fisker] is a design company, not a manufacturing company … It was destined to fail from the beginning. The greater concern is, does this affect more viable companies, whether they received loans or not?"
Issa himself has asked for money from the same loan program for a company that later failed.
In January 2009, Issa penned a letter to then-Secretary Steven Chu calling on the Department of Energy to award a loan to electric-car company Aptera Inc., arguing the loan would "greatly assist a leading developer of electric vehicles in my district." Aptera, based in Carlsbad, Calif., shut down in 2011 after failing to secure private financing.
An emailed statement to Bloomberg News from Aptera said the $150 million it received from the ATVM loan program was contingent upon its raising matching funds, something it was unable to do.
Working with Rep. Brian Bilbray, Issa played a key role in changing the law so a three-wheeled car could apply for an ATVM loan. "I'm trying to get rid of antiquated regulations that stand in the way of innovation," Bilbray (R-California) told Wired.com at the time. Aptera did not ultimately receive government funding.
Ali Ahmad, communications adviser for Oversight and Government Reform, said any comparison between Aptera and Fisker is flawed. "The outstanding questions are about bad loans that were made, not loans that were never made," Ahmad told HuffPost in a statement."
Wednesday's hearing isn't the first time Issa has gone after the DOE for its loan guarantee program. Issa was among the Republicans to fault the Obama administration for issuing a $535 million loan guarantee to Solyndra LLC, the solar-panel company that went belly-up in August 2011.
ALSO ON HUFFPOST:
PHOTO GALLERIES
U.S. State Capitol Buildings