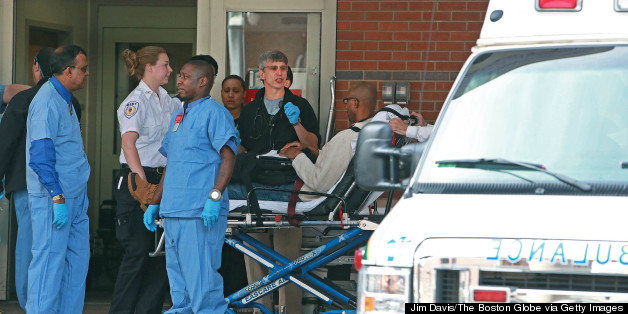 Patients injured in last week's bombings near the finish line at the Boston Marathon are poised to get a little help from their health insurance companies and the hospitals that treated them.
Blue Cross Blue Shield of Massachusetts, Tufts Health Plan and Harvard Pilgrim Health Care won't charge marathon bombing victims co-payments or other out-of-pocket costs related to their hospital care, the Boston Globe reports.
The health insurance companies also are making arrangements to ensure that patients have access to ongoing medical services, including mental health counseling, when they leave the hospital, according to the newspaper.
Massachusetts General Hospital is holding off on billing any patients and has experienced good cooperation from the health insurance companies covering the patients who do have benefits, spokeswoman Sally Mason Beomer told The Huffington Post Tuesday.
SUBSCRIBE AND FOLLOW
Get top stories and blog posts emailed to me each day. Newsletters may offer personalized content or advertisements.
Learn more