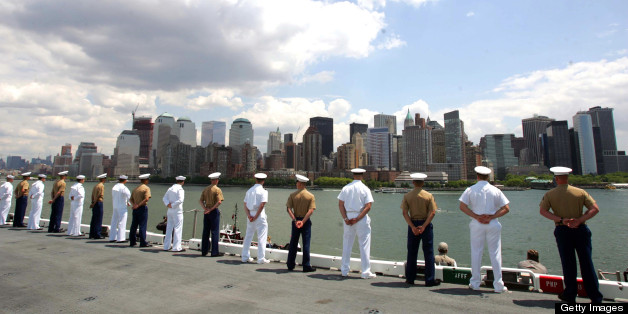 The U.S. military has officially canceled New York City Fleet Week this year, due to budget cuts brought on by sequestration.
"Unfortunately, there will be no Navy ships in New York this year for Fleet Week and no additional Sailors or Marines," Beth Baker, Fleet Week Director of Public Affairs, said in a statement. "We look forward to the opportunity to participate in future Fleet Weeks and we greatly appreciate the city's patience and understanding during these unusual times. Thank you NYC for what you do for our service men and women each and every day. Hope to see you next year!"
Hosted nearly every year since 1984, Fleet Week welcomes some 6,000 Sailors, Marines, and Coast Guardsmen into New York City to celebrate their service.
Last year, New Yorkers watched a flotilla of tall ships glide past the Statue of Liberty, and the Blue Angels fly past the Empire State Building. Katy Perry also performed for servicemen and servicewomen along the Brooklyn waterfront.
The Navy usually spends between $7 million and $10 million on the event, which also is estimated to generate some $20 million in business for New York City.
RELATED ON HUFFPOST:
PHOTO GALLERY
BEFORE YOU GO
Fleet Week 2012
PHOTO GALLERY
Fleet Week 2012