The last thing we want while walking down the street is to be shamed for our breakfast choices.
That's why writer Chloe Angyal was disappointed to see a sign from Oatmeals NY doing just that. Check out the photo she took: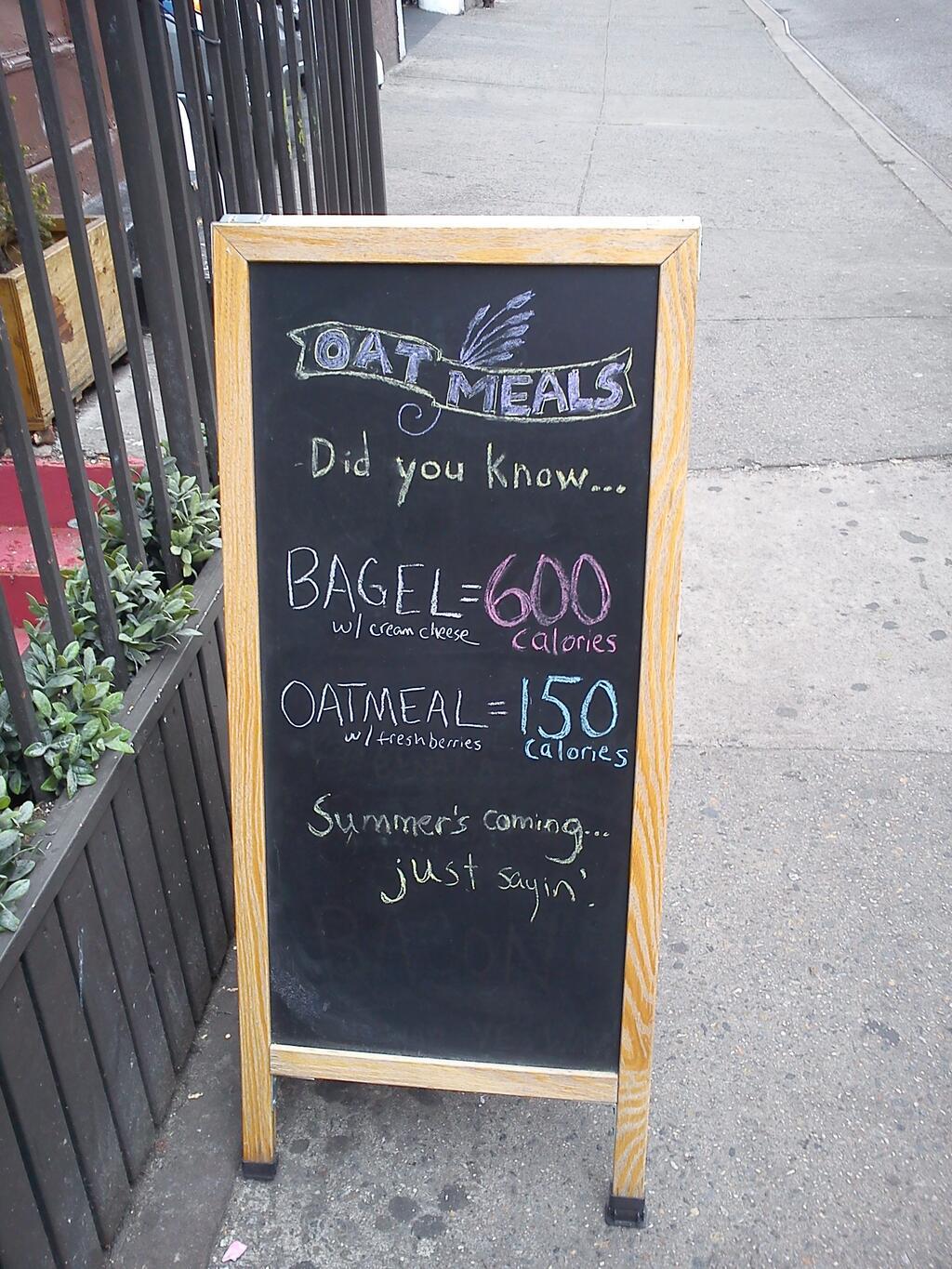 However, after Angyal tweeted at the company Tuesday telling them the sign was "fatshamey and gross" and asking if they wanted to be associated with disordered eating, Oatmeals NY responded: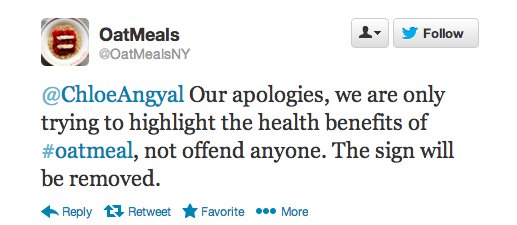 Well played, Chloe.