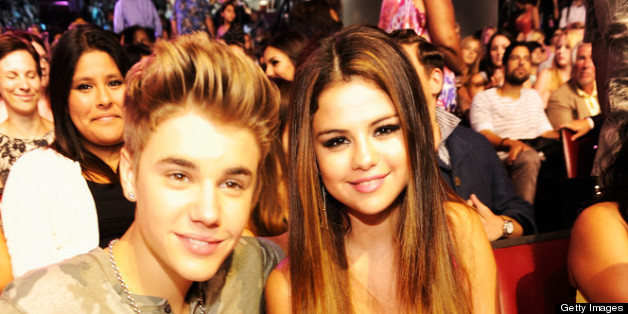 By Ikam Acosta

Selena Gomez and Justin Bieber might be back together according to a recent Twitpic the couple took this past weekend.
While some fans might be excited for the reunion, Selena's friends are less than thrilled. A source revealed [according to PerezHilton.com],
"Selena's friends are furious that she's giving Justin another chance. They've been trying to warn her that he's no good for her and that she should stay far away from him, but she just loves the attention he gives her."
Now, seriously, who didn't see this coming? First he pops in to visit her before going off on tour for what I think was an obvious booty call, and then she sings her "Come And Get It" mating call to Justin at the MTV Movie Awards.
Just listen to those lyrics: "I love you too much to hide you, this love ain't finished yet…So baby whenever you're ready come and get it." Need I say more?
Anyway, some of Selena's friends think Justin posting that pic was the equivalent of him peeing on her leg. A source said,
"Selena didn't know Justin was going to post that picture on Instagram and squirmed when he did. Posting it was his way of marking his territory again and showing her who wears the pants."
Read more Blogamole's News and Chisme here.
NOTE: Blogamole is a content partner of HuffPost Latino Voices. This story has been based on an original post by PerezHilton.com.
ALSO ON HUFFPOST:
Selena And Justin: Their Most Memorable Dates!
SUBSCRIBE TO & FOLLOW THE MORNING EMAIL
Start your workday the right way with the news that matters most. Learn more