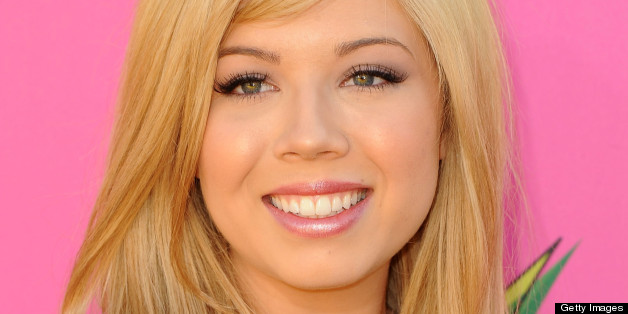 If we could use four words to describe Jennette McCurdy, they would be the following: She. Cracks. Us. Up.
The "Sam & Cat" star -- who just made a surprise announcement -- has a talent for making us LOL, especially when it comes to her homemade videos. So, fellow McCurdians, in honor of Jennette's awesomeness, we've rounded up five reasons why we love her, as told by YouTube. Share your own additions with us in the comments or tweet @huffpostteen!
1. She's goofy.
There's something oh-so-charming about Jennette singing the "Friends" theme song wearing bright purple slippers and an oversized gray hoodie in front of a fountain, imitating the TV classic's opening credits. We'll be there for youuuuu...
Here she is letting loose again...
2. She sings.
Well, at least she tries to. Jennette probably won't be touring with the Biebs any time soon, but that's OK because we prefer her hilarious quips, anyway.
No, but seriously. Jennette can really sing.
3. She dances.
We think this video of Jennette bustin' a move speaks for itself.
There she goes again...
4. She's brave.
Jennette recorded her trip to the doctor's office, where she got a mole removed from her ribcage. Is it terrible if this vid made us giggle?
5. She loves "Harry Potter."
"Snape, Snape, Severus Snape, DUMBLEDORE!" That's all.
ALSO ON HUFFPOST:
6 Reasons Sam & Cat Will Be Awesome BFFs