We're usually pretty aware of important movements in the Adorable Kitchenware department, but occasionally, even we find ourselves woefully behind. That's what happened in this instance, because we didn't find out about Creature Cups for months.
These handmade ceramic mugs (which are both microwave and dishwasher safe), look like an ordinary coffee mug when they're filled, but as you drink, a creature comes up to greet you. Has your morning been missing a "HELLO" from an octopus? Perhaps you're lacking a "GOOD MORNING" from an otter? These mugs by Etsy shop Yumi Yumi are totally for you. There are even dinosaurs, you guys.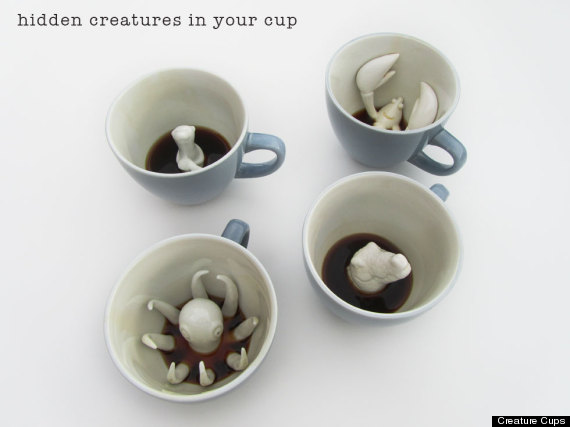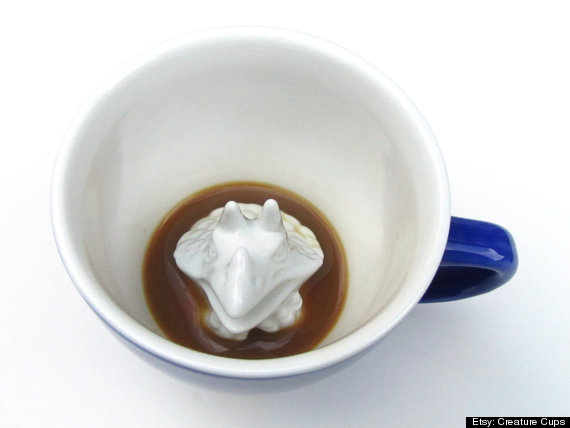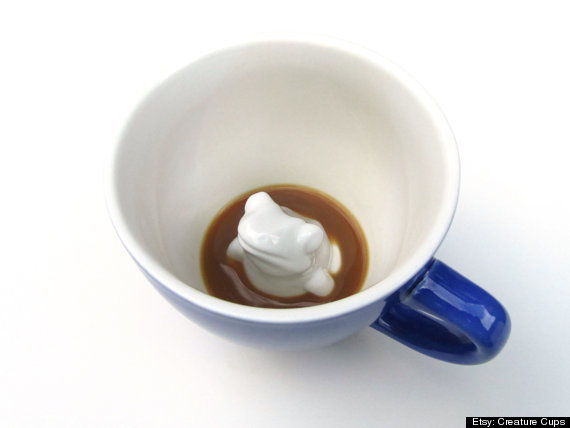 Mugs vary in price, based on complexity of design, but are usually around $20-25 and can be purchased on the Creature Cups website and their Etsy page.
[h/t The Fancy]
Want to read more from HuffPost Taste? Follow us on Twitter, Facebook, Pinterest and Tumblr.
SUBSCRIBE TO & FOLLOW LIFESTYLE
All the meal hacks and indulgent snacks. You're welcome. Learn more