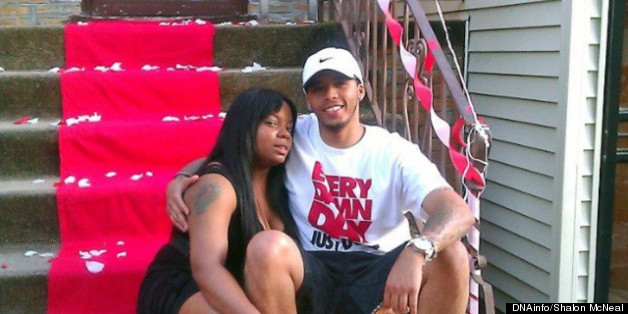 A man crashed through a chain-link fence and into a home after he was shot while driving through Chicago's Far South Side Wednesday.
Dane Whitfield, 31, was driving through the West Pullman neighborhood at about 5:30 p.m. when he was shot, the Chicago Tribune reports. He hit a parked car, then hit a utility pole and crashed through a fence and into a house.
He was taken to the Advocate Christ Medical Center in Oak Lawn, where he was pronounced dead at 6:55 p.m., CBS reports.
Whitfield's family and friends told DNAinfo Chicago that he was "always respectful" and "never sought trouble."
"There's a lot of shootings in this neighborhood, especially in the summer," Courteney Dixon, who lives in one of just a few houses on the block that aren't boarded up, told DNAinfo. "The kids can't even play out here because of it. It's not even gangs who are doing it. It's just chaos."
Four other people were shot across the city Wednesday, the Chicago Sun Times reports:
About 4:15 p.m., a 43-year-old man was shot in the eye in the West Englewood neighborhood. He was taken to John H. Stroger Jr. Hospital of Cook County.

About 4:45 p.m., a 33-year-old man walked into Holy Cross Hospital with a gunshot wound and told police he was shot in the 6700 block of South California Avenue.

About 5:30p.m., 33-year-old man was shot in the chest multiple times in the Austin neighborhood. He was taken to Loyola University Medical Center in Maywood.

About 11:30 p.m., a 22-year-old man walked into Mount Sinai Hospital after he was shot in the stomach in the Lawndale neighborhood.