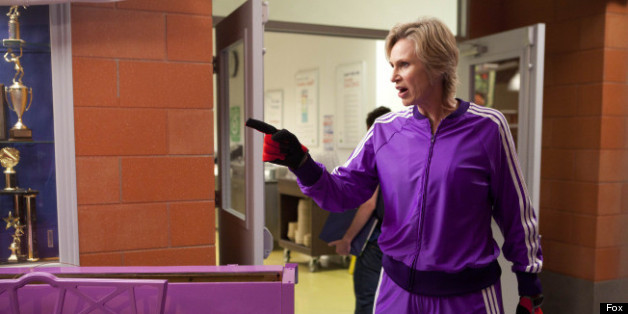 She got the boot two weeks ago on Glee, but star Jane Lynch promises we haven't seen the last of Coach Sue Sylvester yet.
"There's no ending," she tells TVGuide.com. "She teaches aerobics at 23 Hour Fitness and we'll see what happens to her."
SUBSCRIBE AND FOLLOW
Get top stories and blog posts emailed to me each day. Newsletters may offer personalized content or advertisements.
Learn more