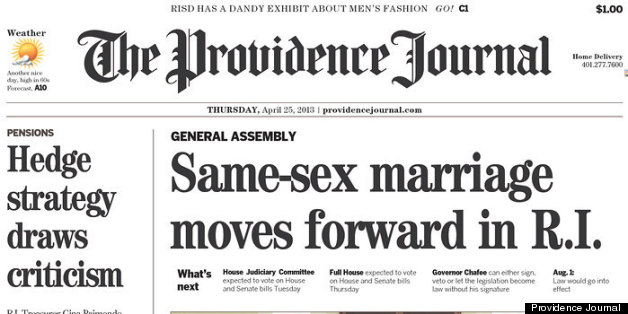 The Rhode Island state Senate's historic vote on gay marriage made the front page of the Providence Journal on Thursday morning. There was only one problem: the newspaper's headline got the vote count wrong.
Bob Plain of Rhode Island's Future, a news website, pointed the typo out. The headline read "Cheers greet 24-12 Senate vote." In fact, gay marriage passed 26 votes to 12, and the front page splashed a photo of senators cheering below a tally of the votes.
With Wednesday's landmark vote, Rhode Island is poised to become the 10th state to allow gays and lesbians to marry. The bill still needs to pass a procedural vote in the House next week, but is already expected to become law. Governor Lincoln Chafee told the Associated Press that he is "very much looking forward to signing" the legislation.
Below, see a photo of the Providence Journal's front page:
PHOTO (via Newseum):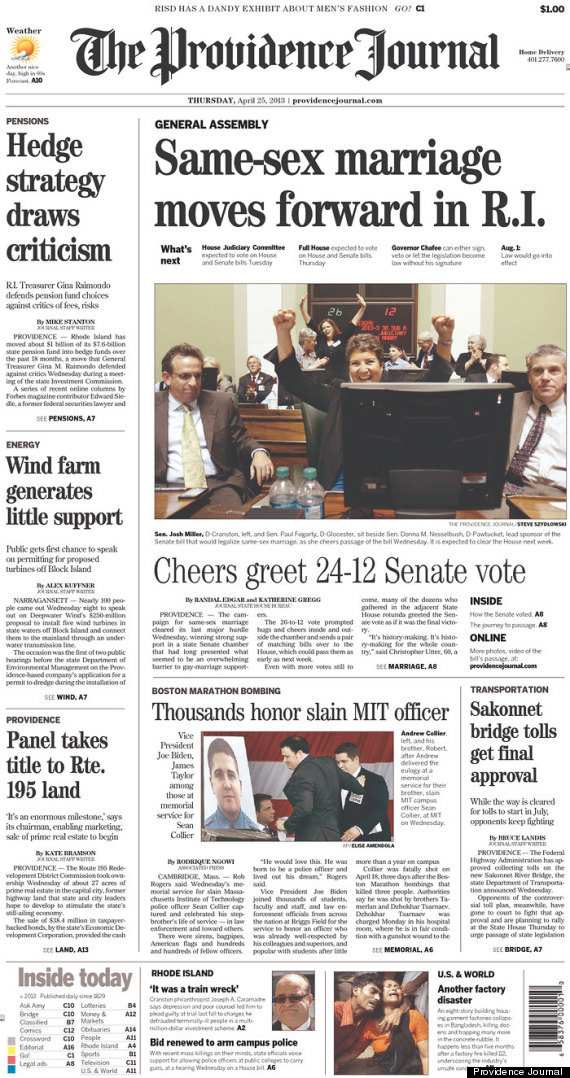 RELATED ON HUFFPOST:
PHOTO GALLERIES
Supreme Court Proposition 8 Case