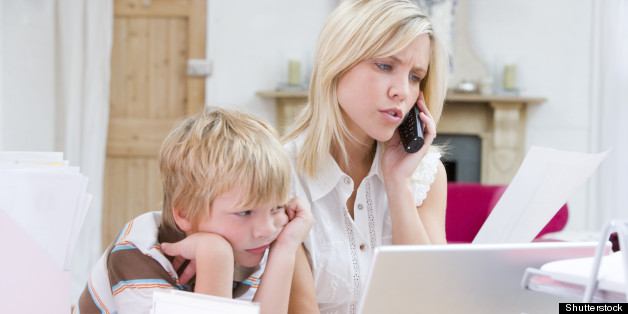 Raising kids as a single parent is no easy feat, especially when it comes to paying the bills.
We were reminded of that earlier this week, when personal finance blog The Billfold interviewed an anonymous single mother who's raising three kids on $40,000 a year, which she earns from her non-profit job, and an extra $1,500 a month she gets in child support payments. (On top of the usual bills, she's also currently paying off a $48,000 loan from her ex-husband's education -- he's made no attempt to pay off the loan himself.)
So how does she do it? The mother of three says her current financial state requires a lot of compromise.
"I have really learned to negotiate a lot. For the summer, I simply could not afford the cost of full-time care for all three kids -- it was more than I earn! So I contacted the child care provider and was very frank about my situation and was able to work out an arrangement for payment that allows me to keep them in child care," she said. "Then there are bills that I just can't pay. I was saddled with a large debt in my divorce and I have just no money to pay that with -- I know it will catch up with me eventually but for right now my priority is keeping my kids sheltered, fed and cared for."
We were struck by how familiar her story (head over to The Billfold for more) must have seemed for many moms and dads.
So how can she -- and other single parents -- make the financial balancing act a little less stressful? Below, six financial experts offer their best advice on managing your money after divorce.
PHOTO GALLERIES
How To Stress Less About Your Finances Post-Split
Keep in touch! Check out HuffPost Divorce on Facebook and Twitter.