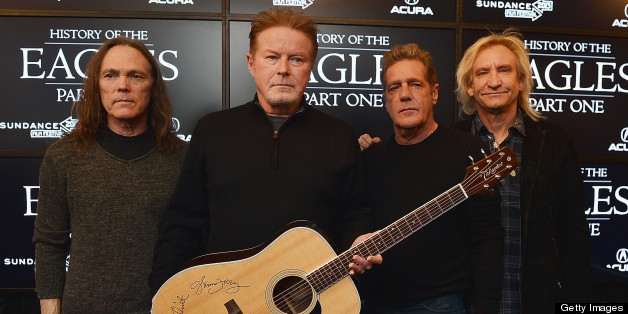 The Eagles are not fans of singing competition shows, specifically "American Idol" and "The X Factor."
"The nature of these shows is such is that they make everybody want to be big and big for the camera and big for the audience and you know, for myself I would just as soon somebody just stood there and sing the damn song," band member Glenn Frey told The Hollywood Reporter.
"Yeah, they've turned it into 'Glee,'" Don Henley added, referencing Ryan Murphy's musical dramedy on Fox.
"American Idol" airs on Wednesdays and Thursday at 8 p.m. ET on Fox.
American Idol Judges Through The Years
SUBSCRIBE AND FOLLOW
Get top stories and blog posts emailed to me each day. Newsletters may offer personalized content or advertisements.
Learn more