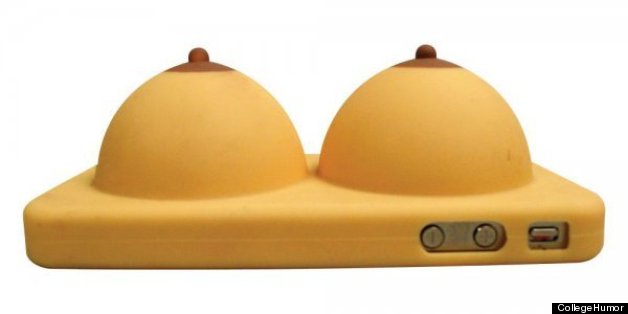 The iPhone is a magnificent device that's made keeping in touch with your friends and family way easier. You also probably spent at least $600 on one, so it makes sense that you'd want to invest a few dollars in some hardware to keep it safe. Problem is there's so many to choose from! I know I hate it when my tiny phone slips easily in and out of my pocket. Sometimes I wish it could do more...like dispense tear gas or be boobs. Luckily clueless designers from around the world have delivered.
Read more on www.collegehumor.com
SUBSCRIBE AND FOLLOW
Get top stories and blog posts emailed to me each day. Newsletters may offer personalized content or advertisements.
Learn more